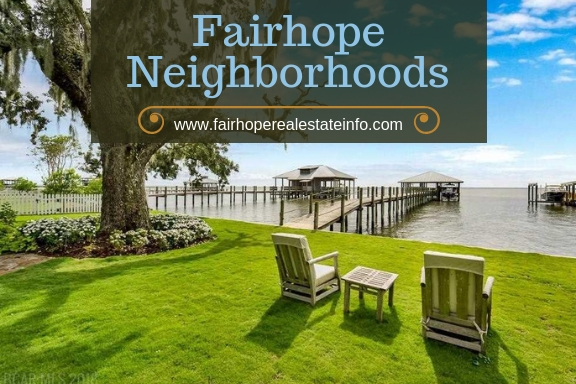 Welcome to one the most beautiful cities in the South – Fairhope AL! Below you will find a list of the most popular neighborhoods and condo communities in Fairhope with a short description of the homes that are for sale for each area. By clicking on each link you'll find more information and all of the available homes that are for sale for that subdivision.
Fairhope Neighborhoods and Condo Communities
Single Family Neighborhoods
Barnwell – Mature neighborhood with larger than what is typical in Fairhope.
Battles Trace at the Colony – New and fairly new Craftsman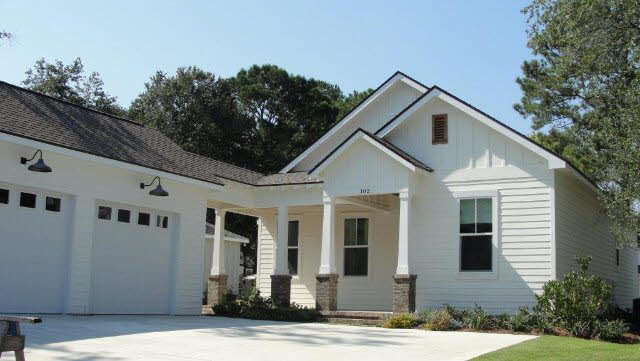 style homes in a beautiful section of Fairhope, situated between Hwy 98 and Mobile Bay. Great homes for buyers with high standards.
Central Park – Brand new neighborhood with Cottage style homes next to charming downtown Fairhope.
Covered Bridge Estates – Beautiful neighborhood between the bay and the downtown area. You'll find mature trees and older updated homes.
Dominion Farms – Very large homes on over-sized lots located in the southeastern section of the city.
Fairhope – These homes that are for sale are not associated with a particular neighborhood.
Fairhope Falls – New construction neighborhood with 3-5 bedroom options in the east side of the city. Homes are priced at around $116 per foot.
Firethorne – Newly constructed homes with 4 and 5 bedroom options. The average square feet is 2,811 at $128 per foot.
Flying Creek – Charming area in Fairhope that is heavily wooded and within walking distance to the bay.
Fox Hollow – Brand new community located just a couple of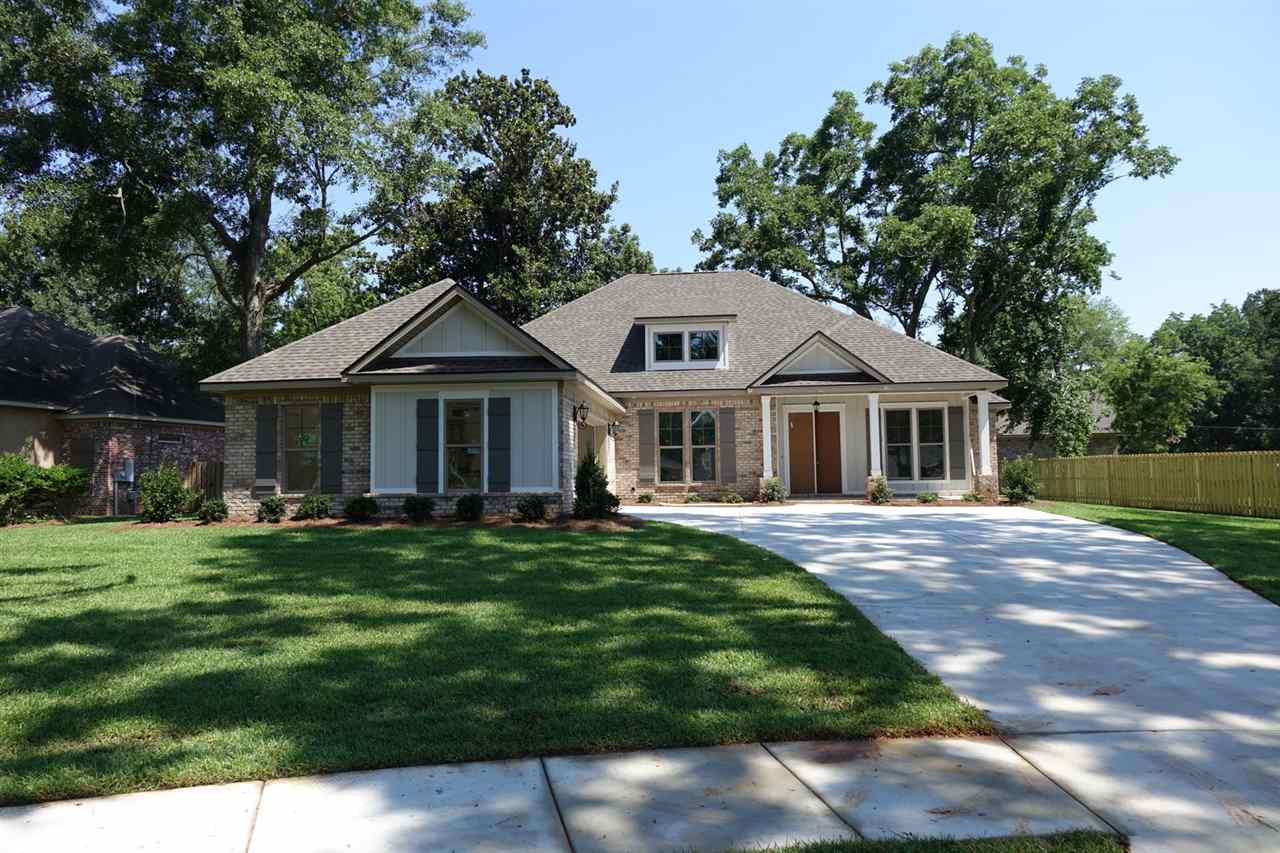 miles east of the downtown area. These homes are priced at around $151 per foot.
Fruit & Nut District – A charming neighborhood that's heavily wooded and located near the bay and downtown. All of the streets are named after fruits and nuts. This is a highly desirable area for those who want to live in downtown Fairhope.
Hawthorne Glenn – This neighborhood has been around for about 10 years but there is a lot of new construction happening with many homes built in 2018.
Hollowbrook – Modest sized homes at around $115 per foot, just minutes from area schools and downtown.
Ingleside Highlands – Older homes in a desirable location next to Thomas Hospital.
Lakewood Club Estates – Prestigious, gated community at the Lakewood Golf Club.
Point Clear Polo Club – Large, elegant homes on properties that have multi-acreage.
Point Clear Woods – Live in the prestigious area across from The Grand Hotel.
Rock Creek – Rock Creek is among the best as being one of the most popular and beautiful neighborhoods in Baldwin County. You'll find many beautiful homes situated around a fantastic golf course.
Stone Creek – New and fairly new homes located in a more rural setting of Fairhope. Most of the homes are large ranging in size from 2,500 to 4,500 square feet.
The Meadows at Point Clear – Here you will find new homes in a very desirable section of the city. Homes are priced at around $168.
The Verandas – Brand new homes with a lot of character and style.
The Waters at Fairhope – Exquisite community with very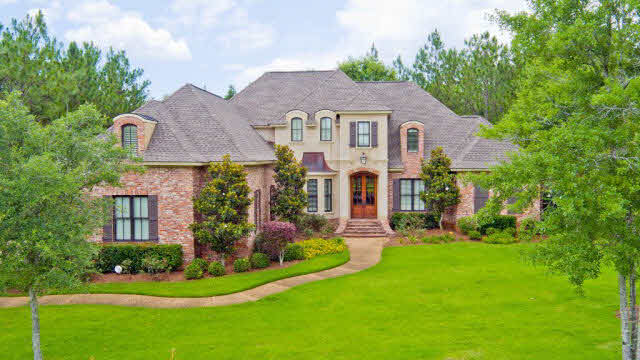 large homes on wooded lots. High end with high standards.
Twin Beech Estates – Brand new community by DSLD, not too far from downtown Fairhope.
Volanta – This community has smaller and older homes but located in a highly desirable location which is walking distance to downtown and the bay.
Watershed South at the Colony – You'll see new, very large Craftsman style homes located on a championship golf course. Highly desirable area.
Woodlands Fairhope – This a desirable neighborhood for many buyers with very large homes. These properties range between 3,000 and 6,000 square feet.
Woodlawn – New and fairly new homes that are modestly priced at around $115 per foot.

Fairhope Condo Communities
Bay Winds – Here's your chance to live on Mobile Bay and enjoy those great sunsets from your balcony. Desirable location in Fairhope.
Chateau Royale – Own an affordable condo in a premium location. You are just steps away from Mobile Bay and wonderful parks. Plus, you are just a few blocks from the charming downtown area.
Colony at the Grand Bayview II – Enjoy luxury condos with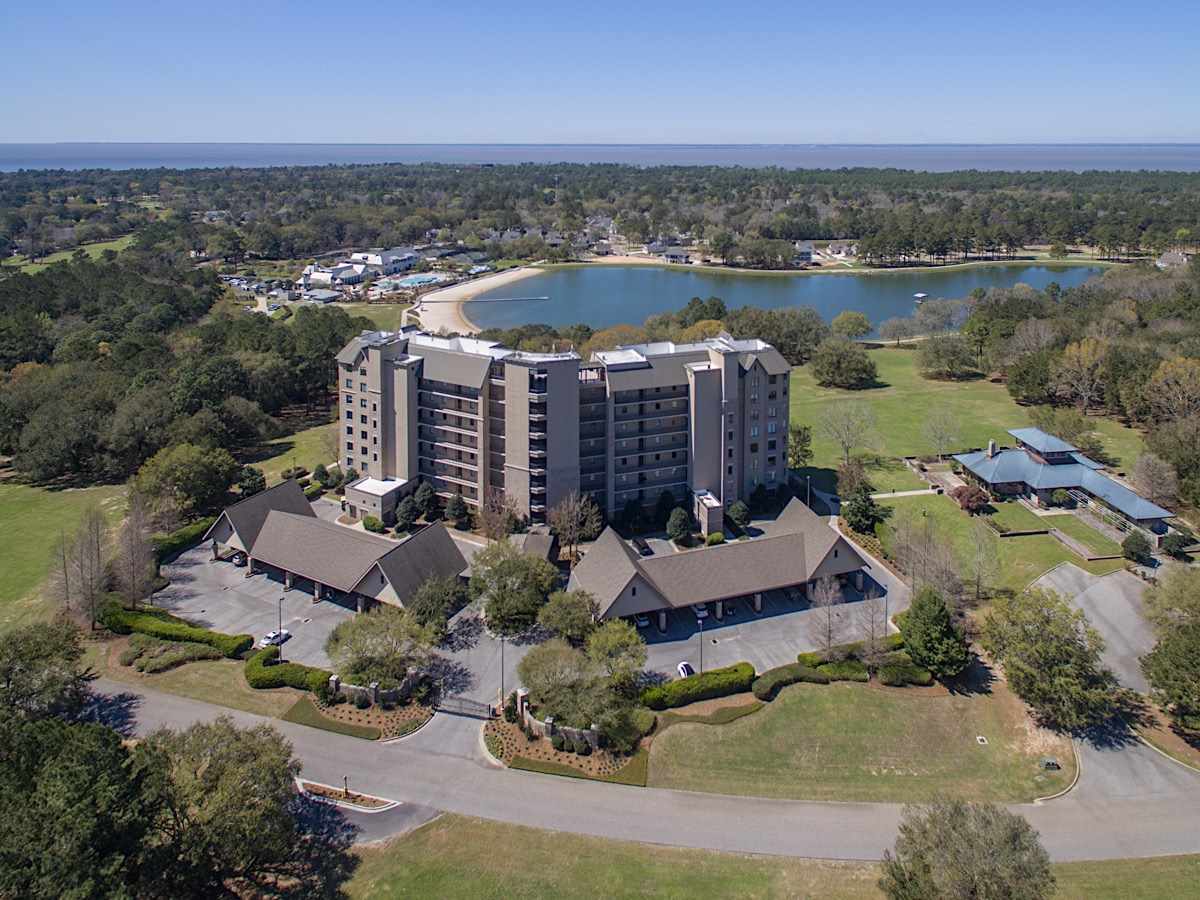 incredible views. This community is located in the Point Clear area and has a wonderful rooftop terrace for entertaining.
Founders Square – Unique townhome style condos in the heart of downtown Fairhope.
Gayfer Court – Enjoy elegant, townhome style condos within walking distance to downtown Fairhope. These are large condos priced at around $175 per square foot.
Grand Manor – Small but new condo community on the Lakewood Golf Course in Point Clear. High end finishes and elegance.
Homestead Village – Find one of the few 55+ communities in Baldwin County within a short drive from downtown.
Knoll Park Residences – To be built beginning in 2018, these luxury condos will be located 2 blocks for downtown Fairhope and will overlook Knoll Park.
Magnolia Beach – Waterfront living at its finest. Enjoy beautiful sunsets from the community saltwater pool. These condos are priced at around $175 per square foot.
Magnolia Trace – Unique styles condos at Lakewood Golf Club.
Maison Jaycie – Prime location overlooking Mobile Bay and the Fairhope Pier.
New Orleans Courtyard – Low priced condos near shopping and Thomas Hospital.
Olde' Church Street – Would you love to be right in the action of downtown Fairhope? Check this community out!
Point Clear Landing – This is a brand new community that will be located adjacent to Lakewood Golf Club. Point Clear Landing will be gated and will include a deeded boat slip.
Portico – Coming soon in 2019. High end, luxury condos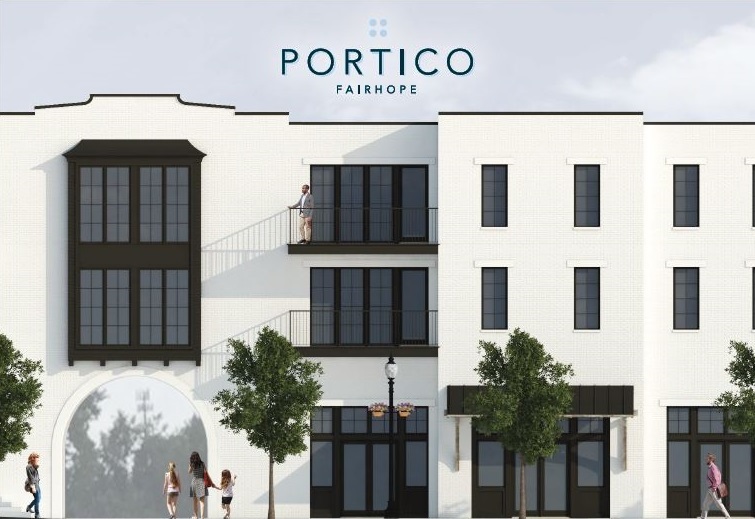 located in downtown Fairhope.
The Oaks of Fairhope – Modestly priced condos with a Fairhope address, just 3 miles from downtown.
Search All Homes for Sale in Fairhope By Price
$100,000 to $200,000 – $200,000 to $300,000 – $300,000 to $400,000
$400,000 to $500,000 – $500,000 to $600,000 – $600,000 to $1,000,000
For additional information or to see any of these properties in person, please feel free to contact me from the information below. I look forward to hearing from you!