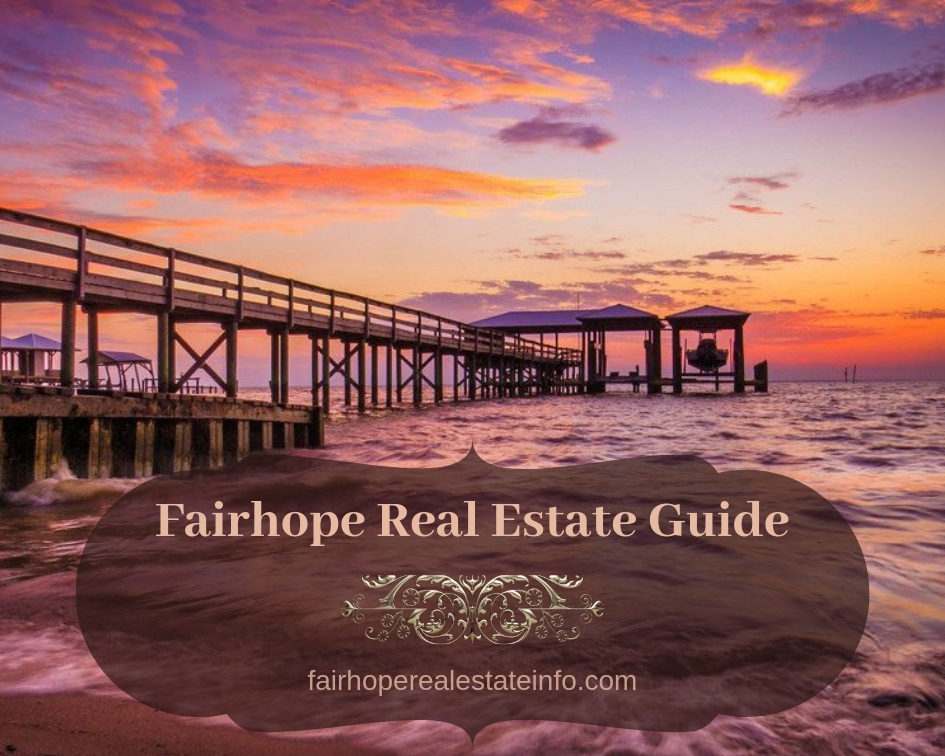 The following information about the Fairhope area and real estate market is brought to you by Jeff Nelson of IXL Real Estate – Eastern Shore.
Please contact me if you have any questions about Fairhope real estate or the surrounding area. With over 13 years selling homes and condos, I have the experience and the passion to provide you with top shelf service. If you're new to the area and thinking about moving to Fairhope you will find out real quick that this place is special. From the moss covered, 100 year old oaks to the charming downtown area, I'm sure you will love it here. You may be a first time home buyer or a real estate veteran. Either way, I think you've made the right decision (of course I'm biased).
With a population of over 18,000 residents, Fairhope is the second largest city in Baldwin County with Mobile Bay to the west and Daphne to the north. According to Wikipedia, Fairhope has a total land mass of just 13.93 square miles.
Notable Fact: In 2016, Fairhope was named the best small town in the south by Southern Living.

The Topics Covered Below Are:
What are the Fairhope Real Estate Market Conditions?
Steps to Take for Buyers and Sellers
Popular Neighborhoods
Popular Condo Complexes
Housing and Population Stats
Fairhope Climate and Weather
The Economy
Population by Occupation
Fairhope Schools

Educational Statistics
Nearby Hospitals and Medical Centers
Fairhope Parks
Top 10 Restaurants
Real Estate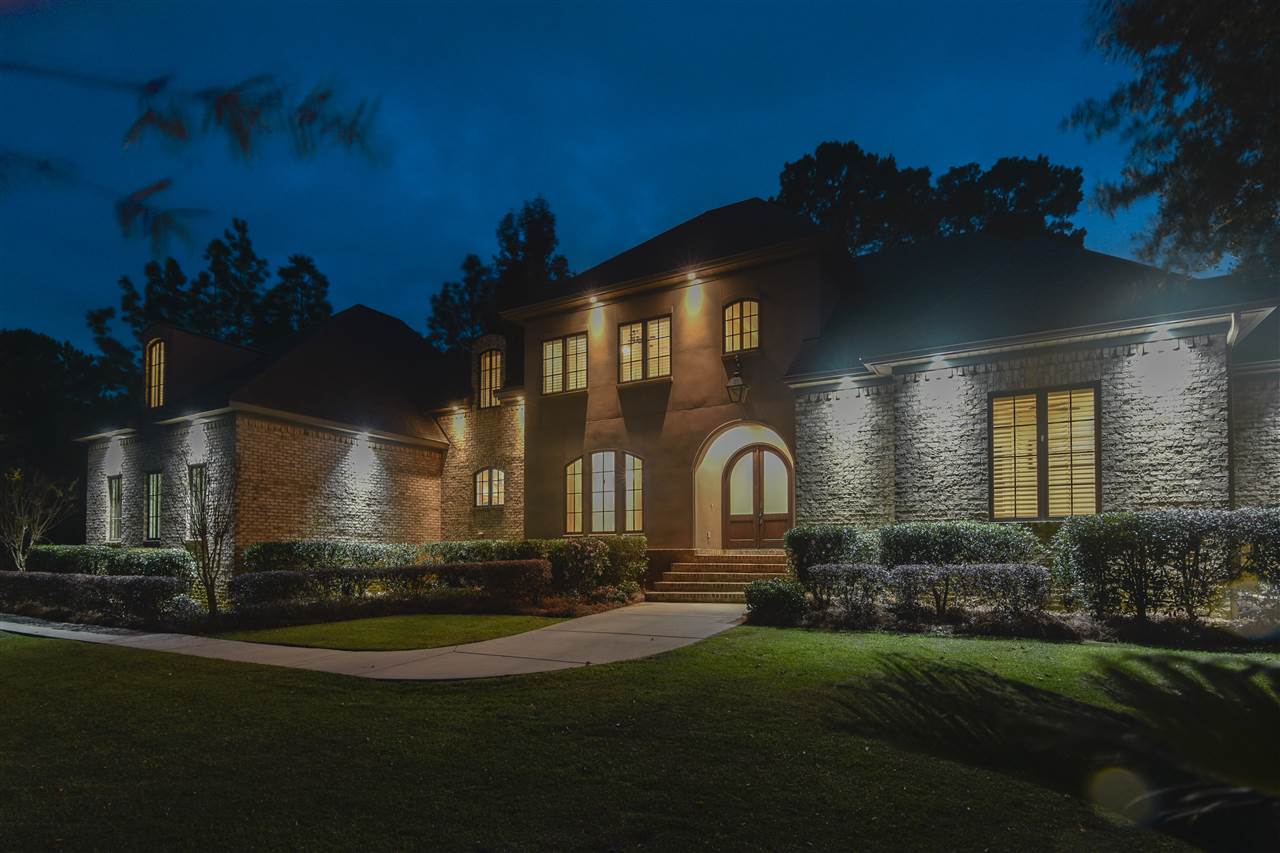 Year after year, Fairhope draws home buyers from not only our local area but also from around the country. They may have read about it in one of the many magazines articles that have featured our town or maybe they've visited and didn't want to leave.
You'll find many different home styles here from Craftsman style ranches to large estates overlooking Mobile Bay. There are older homes that have stood the test of time and brand new developments around every corner. You'll run across very affordable new construction and downtown condos. There really is something for everyone in Fairhope.
Below you're going to see current real estate market data for both single family homes and condos. I've also included popular neighborhoods and condo communities to give you an idea of what's available in this sought after town.
Real Estate Market Conditions
Single Family Homes for Sale
| | | | | | |
| --- | --- | --- | --- | --- | --- |
| # of Units | Median List Price | Highest | Lowest | Ave Square Feet | Price Per Foot |
| 339 | $407,480 | $6,400,000 | $74,900 | 2,718 | $197 |
Single Family Homes That Recently Sold
| | | | | | |
| --- | --- | --- | --- | --- | --- |
| # of Units | List Price | Selling Price | Highest | Lowest | Price Per Foot |
| 45 | $374,944 | $362,262 | $998,900 | $142,650 | $153 |
Condos for Sale
| | | | | | |
| --- | --- | --- | --- | --- | --- |
| # of Units | Median List Price | Highest | Lowest | Ave Square Feet | Price Per Foot |
| 38 | $449,900 | $857,800 | $139,500 | 1,700 | $288 |
Condos That Recently Sold
| | | | | | |
| --- | --- | --- | --- | --- | --- |
| # of Units | List Price | Selling Price | Highest | Lowest | Price Per Foot |
| 15 | $379,020 | $363,493 | $750,000 | $144,000 | $200 |
For the record, the above figures for "Single Family Homes That Recently Sold" were taken from real estate activity from the last 30 days. So, there are 1.5 closings every day including Saturdays and Sundays. That's pretty good considering the size of the city. The real estate market is strong in Fairhope.
The figures for "Condos That Recently Sold" are from activity over the last 90 days. This doesn't surprise me at all since the bulk of residential dwellings in Fairhope are single family. Another way to look at it is this. There are only 38 condos for sale right now, so again, not too bad.
Another important thing to consider is the listing to selling price ratio. Notice above the difference between these two figures. In both cases, the selling price is lower than the list price. For single family homes the list price to selling price ratio is 96%. This means that on average, buyers (through the help of their buyer's agent) were able to negotiate 4% off of the list price. This also means that Fairhope is still in a slight buyer's market.

So, how is the Fairhope Real Estate Market?

Demand and Supply are at good levels, however; buyers are still able to realize a better price than what's advertised (on average).

I've written comprehensive articles laying out the step by step process for buying or selling a home. So this article doesn't become too long, you'll find the steps below but you can click on the links to read the full articles. I run both sites so if you have any questions, you'll be able to easily find my contact info.
11 Steps to Buying a Home
Establish a Budget
Work with a Realtor (me of course)
Become Pre-Approved for a Loan
Identify Your Needs and Wants
House Hunting
Drawing Up an Offer
Final Approval for your Loan
Contingencies and Terms of the Contract
Set Up Your Insurance and Utilities
Your Final Walkthrough
Closing on Your new Home
Go to the following link to continue reading, 11 Steps to Buying a Home.
9 Steps to Selling a Home
Deciding to Sell
Making Preparations to Sell
Hire a Realtor
Establishing the Correct Listing Price
Marketing Your Property
Showings and Home Tours
Negotiating the Offer
Aspects of the Contract
Close on Your Home
Go to the following link to continue reading, 9 Steps to Selling Your Home.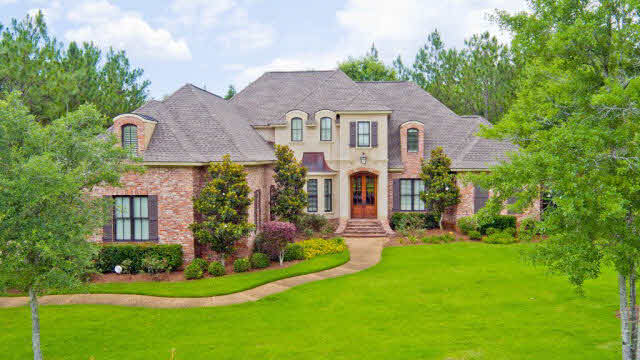 The Waters at Fairhope
Battles Trace at the Colony – Well appointed neighborhood with unique Craftsman style homes in a beautiful section of Fairhope. New and almost new homes from 1,600 to 3,200 square feet.
Firethorne – A new development with homes averaging 2,800 square feet. You'll find 4 and 5 bedroom options priced at around $128 per square foot.
Fruit & Nut District – Here is a highly sought after neighborhood that is within walking distance from the bay and downtown Fairhope. The streets are named after fruits and nuts by the way.
Rock Creek – A very popular neighborhood that is located on the beautiful Rock Creek Golf Course. Home sizes, styles, and pricing vary greatly here but the average sales price is around $480,000. A must see neighborhood.
The Waters at Fairhope – Estate sized homes on large lots are sure to please the finer tastes. These high end properties are priced at around $200 per square foot.
To see a list of all neighborhoods and condo communities in Fairhope, visit this link.
Contact me for more information or for a private tour of any of these properties.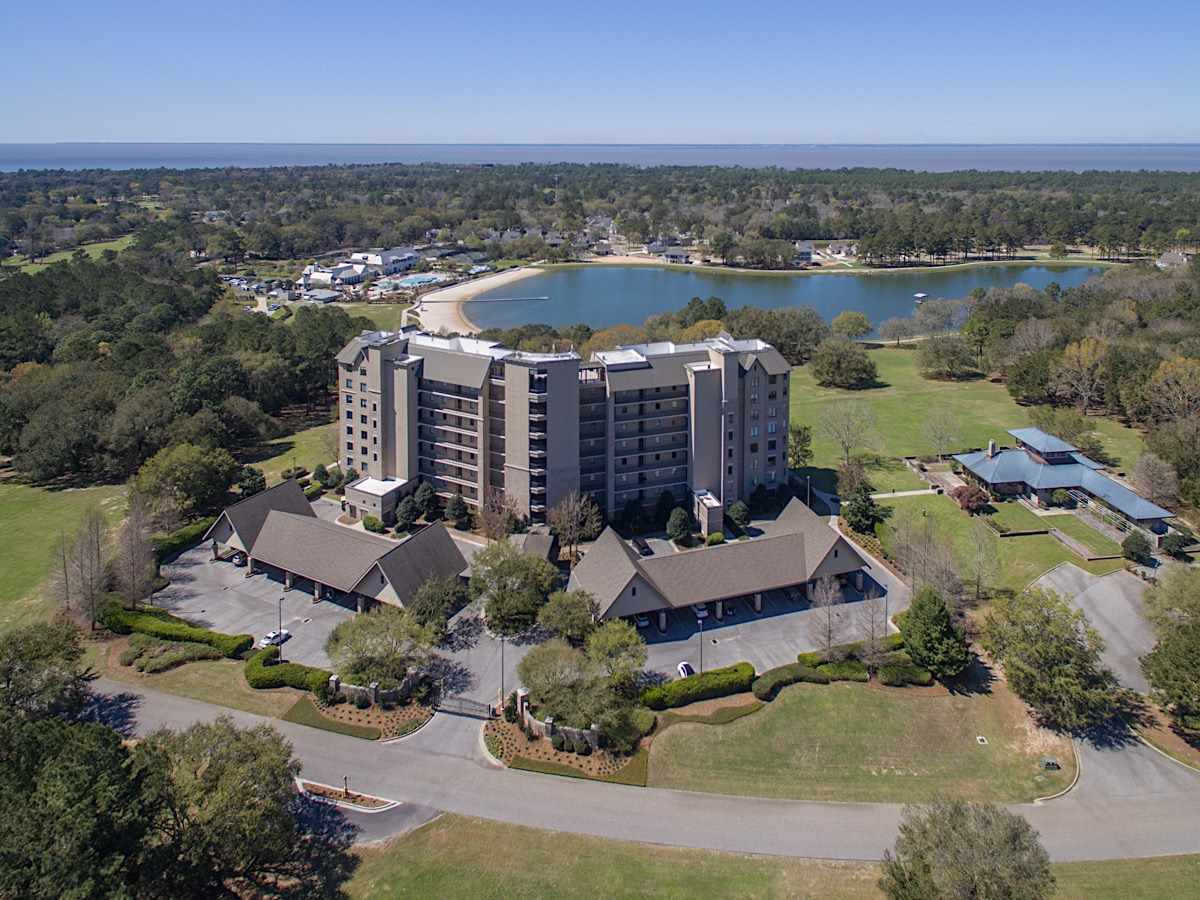 Colony at the Grand Bayview II
Comparatively, there aren't many condo communities in Fairhope but for those who desire condo living, here are a few that I think you'll love. Also, stay tuned because there are several brand new condo complexes that are being developed as we speak.
Bay Winds – Enjoy incredible sunsets over Mobile Bay from your Bay Winds balcony. Prices typically range from $260,000 to $360,000 depending if you want a 1 bedroom or 2 bedroom unit.
Colony at the Grand Bayview II – There are 2, 3, and 4 bedroom options in this luxury hi-rise. The average price per square foot averages around $248. You'll enjoy great views from the rooftop terrace.
Magnolia Beach – Another great Fairhope community overlooking Mobile Bay. You'll find large 1,800 square foot units that are priced at around $177 per foot.
Brand new condo communities that are coming soon include: Portico, Knoll Park Residences, and Grand Manor.
Contact me for more information on these condos or to see any of them in person.

The population of Fairhope is 20,935 and the population density is 1,504 people per square mile. The growth rate for 2017 from the previous year was 3.68%. The median age is 45 years old. 54.24% of the population is female and 45.76% is male. 56.7% are married.
The real estate market is strong and steady in Fairhope. The charm, beauty, and friendliness of the area continues to attract families from all over which makes for a vibrant community.
Other Real Estate Facts for Fairhope
There are 6,791 residential homes and condos with a vacancy rate of just 2.1%. The median home value is $303,922 and the rate of home ownership is 75.7%. Over the last 8 years total home appreciation is 84.74% with an average annual appreciation of 3.33%.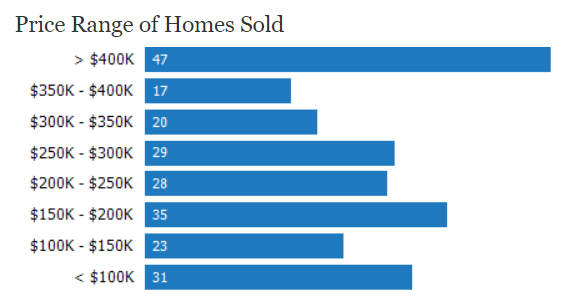 This chart represents the number of homes sold in certain price ranges within the last 6 months.

Fairhope's hot season lasts from May 19th through September 28th with an average high of 84 degrees. The cooler season lasts from December 2nd through February 25th with an average high of 67 degrees.
The wettest time of year is from June 8th to August 31st and the average amount of rainfall during this period is 6 inches.

The job market is strong with an increase of 1.8% from last year. Over the next 10 years, job growth is predicted to be 38.1%.
| | | |
| --- | --- | --- |
| Index | Fairhope | National |
| Income per capita | $34,760 | $28,555 |
| Median income | $58,767 | $53,482 |
| Unemployment | 5.2% | 5.2% |
| Poverty level | 7.4% | 15.1% |
There are a total of 14,108 people who are employed. As far as work distribution, most of the jobs in Fairhope are filled by white collar workers (62%) while 37% are considered blue collar jobs.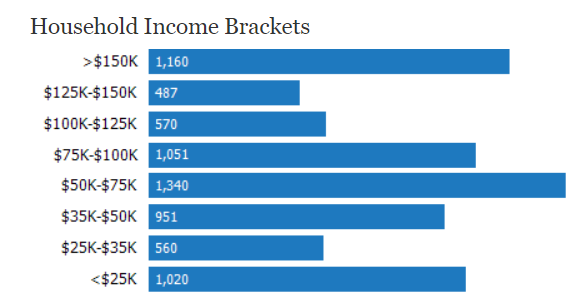 Construction – 4.9%
Manufacturing – 5.6%
Wholesale Trade – 4.0%
Retail Trade – 9.0%
Transportation & Warehousing – 3.2%
Information – 1.5%
Finance and Insurance – 4.1%
Real Estate and Leasing – 1.3%
Professional, Scientific, and Technical – 9.5%
Administrative – 4.1%
Educational Services – 10.5%
Health Care – 16.9%
Arts, Entertainment, Recreation – 2.2%
Accommodation and Food – 11.2%
Other Services – 4.4%
Public Administration – 4.8%

The Fairhope Public School system is one of the finest in Baldwin County. All of the following schools below (with one exception) has an above average rating by greatschools.org. The intermediate school has an average rating.
Fairhope High School
1 Pirate Drive
1,469 students
Fairhope Middle School
2 Pirate Drive
760 students
Fairhope Intermediate School
1101 Fairhope Ave
815 students
Fairhope Primary School
408 North Section St
1,070 students
J Larry Newton School
9761 County Rd 32
622 students
An average of $8,731 is spent per student and there are about 17.3 students per teacher. Fairhope schools rank better than 97.5% of schools in Alabama and ranks 1st among ranked schools in Baldwin County.

The majority of people (55.11%) in Fairhope have a college degree. 27.87% have a bachelors degree and 18.22% have a graduate degree.

Southerncare Daphne
915 Plantation Blvd Suite A
Thomas Hospital
750 Morphy Ave
Fairhope Health and Rehab
108 South Church St
FMC Eastern Shore
124 Professional Park Dr.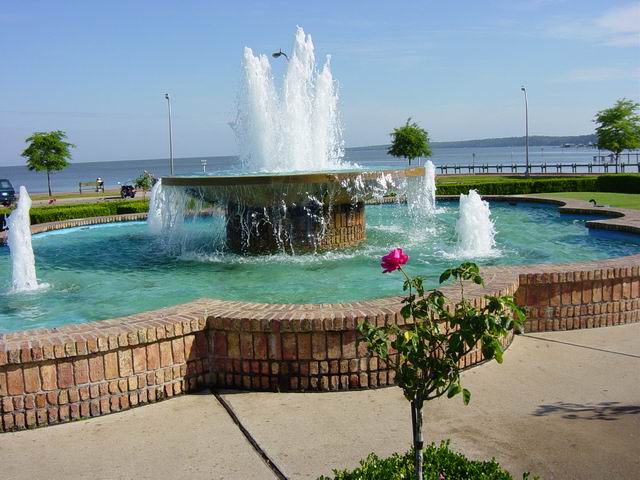 There is no shortage of venues for enjoying the outdoors in Fairhope. Here's a list of parks and trails along with a short description. Click the following link for more information on Fairhope Parks.
Fairhope Municipal Pier & Park
Beautiful area with a 1,448 foot fishing pier and restaurant complete with covered areas, benches, and restrooms. The park is a large area that offers a long sandy beach, rose garden, pavilion, and picnic areas.
Knoll Park
A natural area for bird watching and enjoying the azalea bushes when in bloom. Fairhope Ave and Magnolia St.
Fairhoper's Community Park
You'll find a pavilion, huge splash pad, and loads of fun playground equipment.
Fels Toddlers Park
A children's park with playground equipment.
Mike Ford Tennis Center at Fairhope Stimpson Park
6 lighted tennis courts, a lighted walking path, and green space. Open to the public. Morphy Ave and Mershon St.
Volanta Sports Park
A 50 acre park with disc golf course, skate park, green space, swimming pools, baseball fields, and dog park.
Beach Park Tree Trail
500 species of trees can be found here located at the Fairhope Pier.
Eastern Shore Walking & Biking Trail
An over 30 mile path that runs along the beautiful Scenic Route 98 in Fairhope.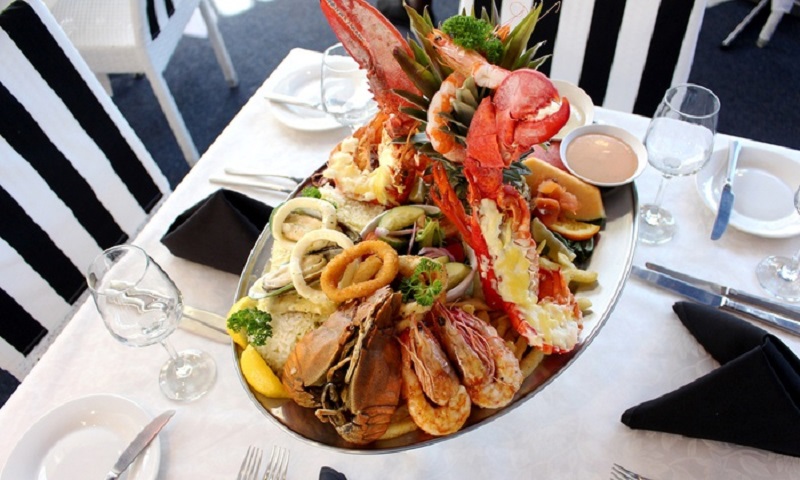 To live in a town with so much charm and style, you can imagine that Fairhope has plenty of choices for excellent cuisine. Well, that is the case! Here are the Top 10 Restaurants according to Yelp.
| | | |
| --- | --- | --- |
| Sunset Pointe | 831 N Section St | 251-990-7766 |
| Ox Kitchen | 85 N Bancroft St | 251-990-8533 |
| Thyme on Section | 33 B Section St | 251-990-5635 |
| The Bone and Barrel | 311 Fairhope Ave | 251-990-0782 |
| Locals | 410 Fairhope Ave | 251-517-9043 |
| R Bistro & Pastry | 334 Fairhope Ave | 251-928-2399 |
| Dragonfly Foodbar | 7 S Church St | 251-990-5772 |
| Sage Lebanese Cuisine | 319 Fairhope Ave | 251-517-7536 |
| Bay Breeze Cafe | 50 S Church St | 251-990-0294 |
| TexarBama BBQ | 212 1/2 Fairhope Ave | 251-270-7250 |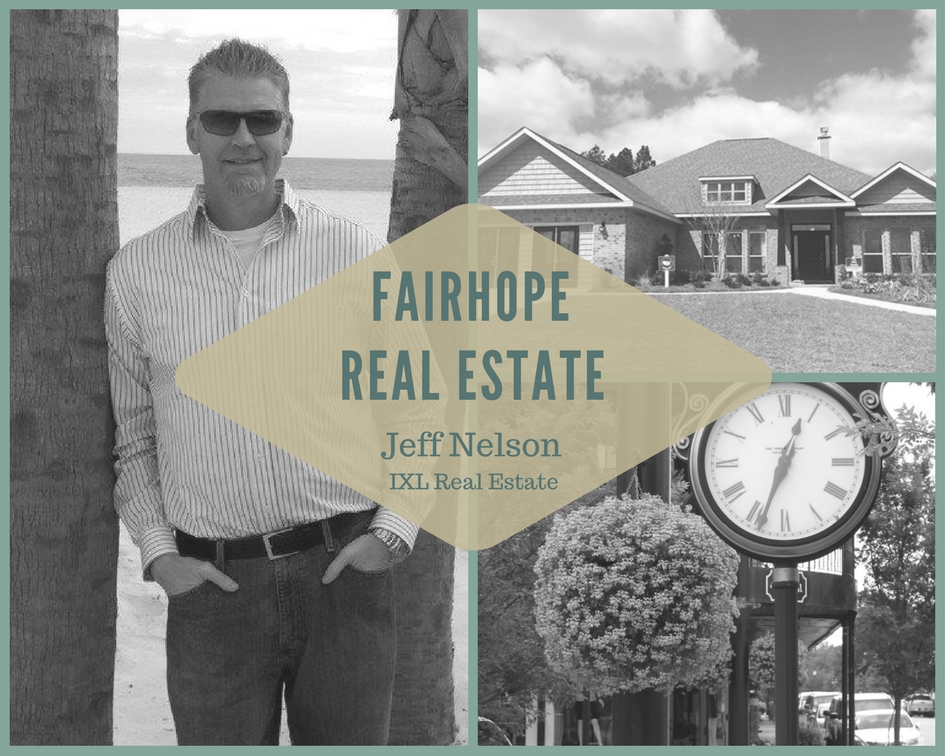 Well, I hope you found this article helpful to learn a little about the Fairhope area and its real estate market. While some questions may have been answered for you, I'm sure that you have plenty more about buying or selling a home in this great town.
Let's get together over the phone or in person to discuss your real estate needs. I can lay out for you exactly what will be done to make your transaction as seamless and stress-free as possible.
In addition to marketing and a strong online presence, I put a lot of weight into historical real estate data. By using a little science and a little art, I believe that you will save time and money at the end of the day.
Please contact me from the information below. I look forward to the opportunity to help you reach your goals in real estate.
Search All Homes for Sale in Foley By Price
$100,000 to $200,000 – $200,000 to $300,000 – $300,000 to $400,000
$400,000 to $500,000 – $500,000 to $600,000 – $600,000 to $1,000,000