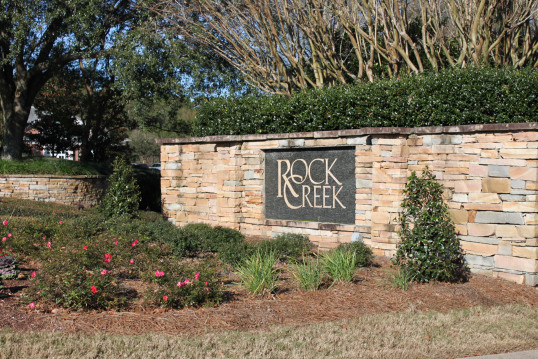 As a hard-working Realtor in Fairhope I definitely represent home buyers and sellers for the beautiful neighborhood of Rock Creek. Below you're going to find a lot of details, community facts, and information about living in this great neighborhood.
All of the available homes for sale in Rock Creek are located at the bottom of this article.
If you're thinking about making a move, please contact me. My contact information is further down the page.
Rock Creek features beautiful, custom built homes in a wonderful family-friendly environment and is situated among a championship golf course. This desirable community boasts a great location right off of Hwy 98 within close proximity to downtown Fairhope, Thomas Hospital, and schools (you'll read more about that later). On the other hand, the developers designed the neighborhood perfectly by situating all of the homes tastefully away from the traffic of the Highway. You won't see the homes from the road and you won't hear car noise from your property.
For those who are already familiar with this area, they would tell you that Rock Creek is one of the most sought after and well-appointed neighborhoods in Fairhope. As you can see from the photo above, there are plenty of mature trees throughout and most of the home sites are larger than what's typical in the county. These two factors alone give home owners a sense of privacy while living in a large community.
Rock Creek is very walk-able and family friendly. You'll find wide streets, rolling elevations, sidewalks, and plenty of street lamps. If you love to run or walk this place is for you! You'll never have to leave your own neighborhood to get in your exercise for the day. While driving through, you'll find that the whole area is "easy on the eyes" from residents showing a tremendous pride of ownership.
Real Estate and Homes for Sale in Rock Creek
Rock Creek was first developed in the early 90's and custom homes were constructed all the way through 2014. However, as I write this, there are still a handful of available lots to build your own dream home in a great community.
Because the homes are custom builds, you'll find many different styles, prices, floor plans, and sizes within this community. This neighborhood is most definitely not "cookie cutter" which I feel most people would appreciate. Here are the various home styles that you'll see in Rock Creek:
Traditional
French Country
Mediterranean
Craftsman
Contemporary
Tudor
Creole
As with home styles, the sizes of homes here run the gamut as well. The smallest home in the neighborhood has 1,870 square feet while the largest boasts 7,278 square feet. This information comes from every home that has either sold or is for sale in Rock Creek so be sure to look at the listings below to see what is available now.
Rock Creek is considered a "higher end" neighborhood so the average price here will obviously be more than many other areas in Baldwin County.
To give you an idea on price, here is the real estate activity for this subdivision in the last 90 days.
Market Report for Rock Creek
| | | | |
| --- | --- | --- | --- |
| Homes Sold | Ave. Selling Price | Ave. Square Feet | Price Per Foot |
| 8 | $482,121 | 3,295 | $143 |
As for homes that are for sale, prices tend to range from around $350,000 to well over $1,000,000.
As you would expect to see, you will find that most of the homes of Rock Creek will feature high end finishes, hardwood flooring, high ceilings, granite countertops, custom cabinetry, and open floor plans.
For the outside, most of the properties will be brick or stucco/drivit or a combination of both. Manicured landscaping and beautiful outdoor living areas are evident throughout the neighborhood.
If what you've learned so far sounds appealing, be sure to.........
Scroll All the Way Down to See Rock Creek Homes for Sale
Just a few examples of what to expect here.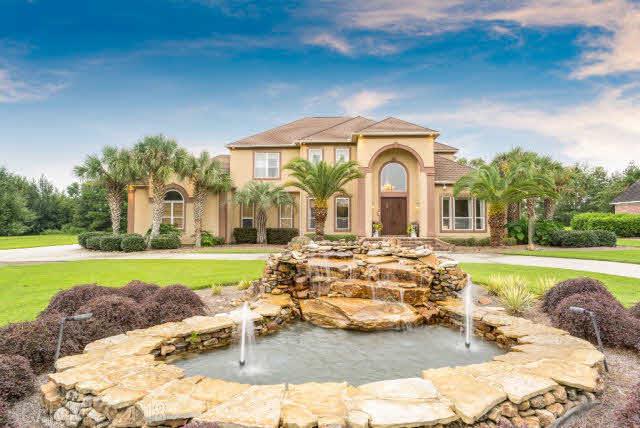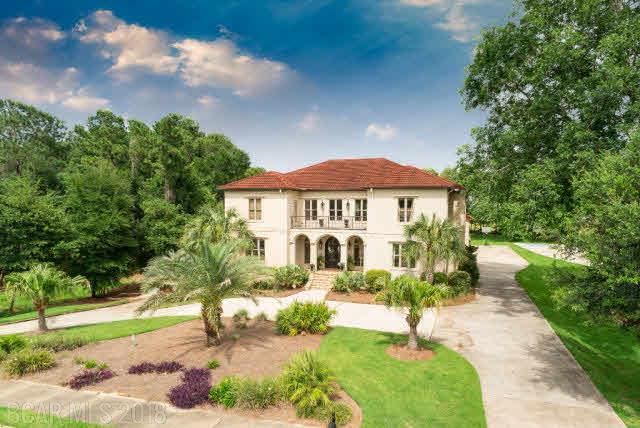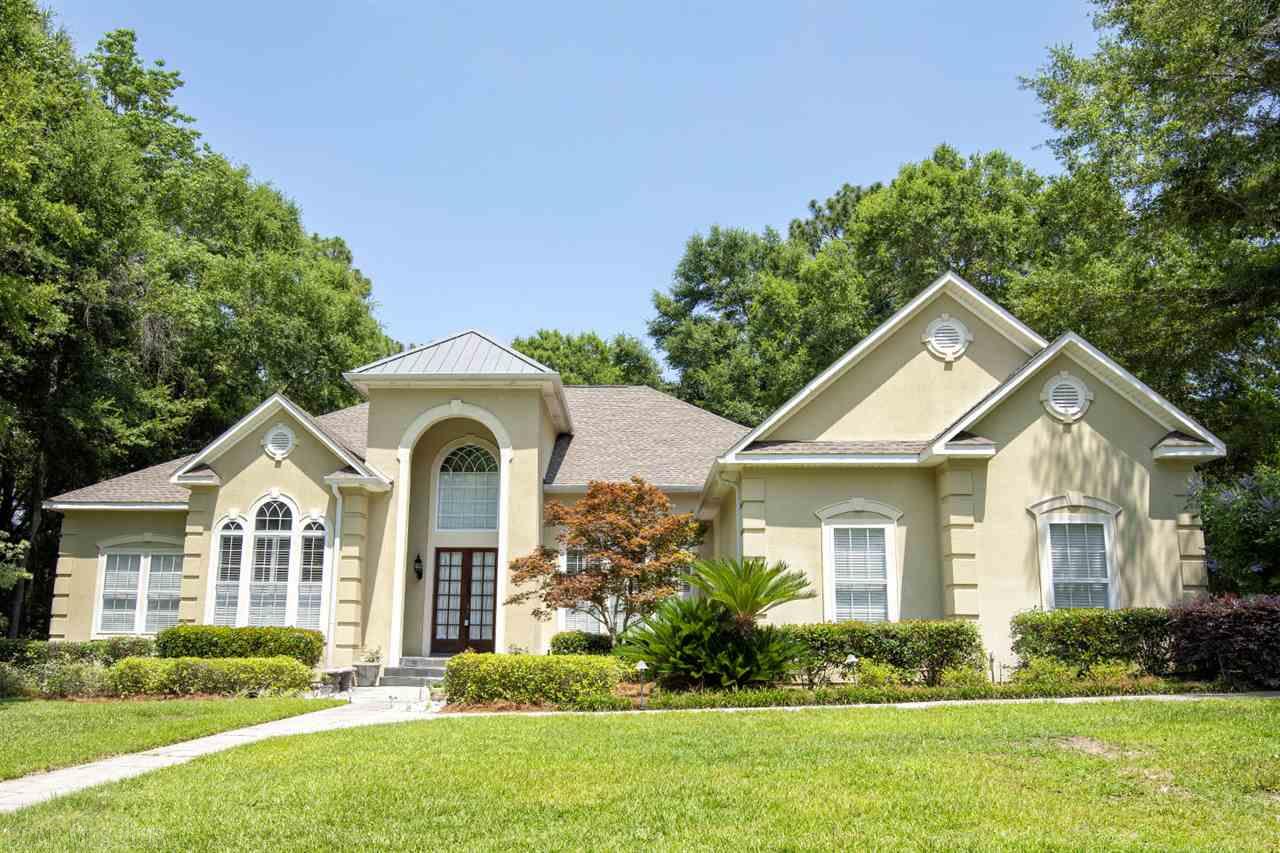 Rock Creek Amenities
Rock Creek Golf Club is a championship course designed by golfing great Earl Stone. The course is beautiful, well-maintained, and challenging. It features 18 holes that stretches over 6,900 yards and is open to members, locals, and visitors.
Other neighborhood amenities include:
Clubhouse
Meeting room
Exercise room
Outdoor pool
Tennis courts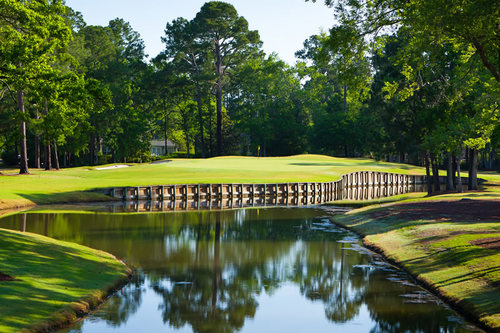 Living in Rock Creek
Rock Creek's suburban, family-friendly lifestyle can be felt the second you enter the neighborhood. Residents appreciate living in such a tranquil area while still being within minutes from everything you would need.
Shopping & Restaurants
For instance, the quaint and very charming Downtown Fairhope is only 3.4 miles away from the entrance of the neighborhood. Not only is Downtown Fairhope a great place to walk around and people watch, there are a number of wonderful places to shop and eat.
Downtown Fairhope offers over 100 shops and restaurants in the following categories:
Antiques
Apparel & Accessories
Art Galleries
Beauty, Spa, & Cosmetics
Books & Printing
Children's
Gifts & Collectibles
Financial & Professional
Home Decor & Interior Design
Jewelry & Accessories
Lodging & Recreation
Restaurants
Specialty
Other notable places with their distances to the front of Rock Creek:
Publix Supermarket - 1.1 miles
Target - 2.8 miles
Walmart - 5.6 miles
Thomas Hospital - 3.7 miles
Agave Mexican Restaurant - 3.3 miles
Master Joe's Sushi - 3.4 miles
Sunset Pointe - 2.2 miles
Fairhope Pier - 4 miles
Schools
Most of us have kids and the school system usually plays a big role for where we decide to buy a home. If you do have children and plan on buying in Rock Creek, you'll be pleased to know that the Fairhope school system ranks "above average" according to greatschools.org.
Activities and Things to Do
Rock Creek happens to be located in an area that radiates with culture, art, and outdoor activities. From antiquing to going for a run, there is always something interesting to do in Fairhope. Here's a sampling:
Walking Downtown Fairhope
Fairhope Museum
Fairhope Pier and Park
Fairhope Brewing Company
Weeks Bay Reserve
Fairhope Escape Room
Fairhoper's Community Park
Oak Hollow Farm - horseback riding
Alabama Eastern Shore Trail - scenic walking & running area
Eastern Shore Art Center
17 Turtle Outfitters - boat tour and rentals
Eastern Shore Watersports
Keep Scrolling Down to See All Homes for Sale in Rock Creek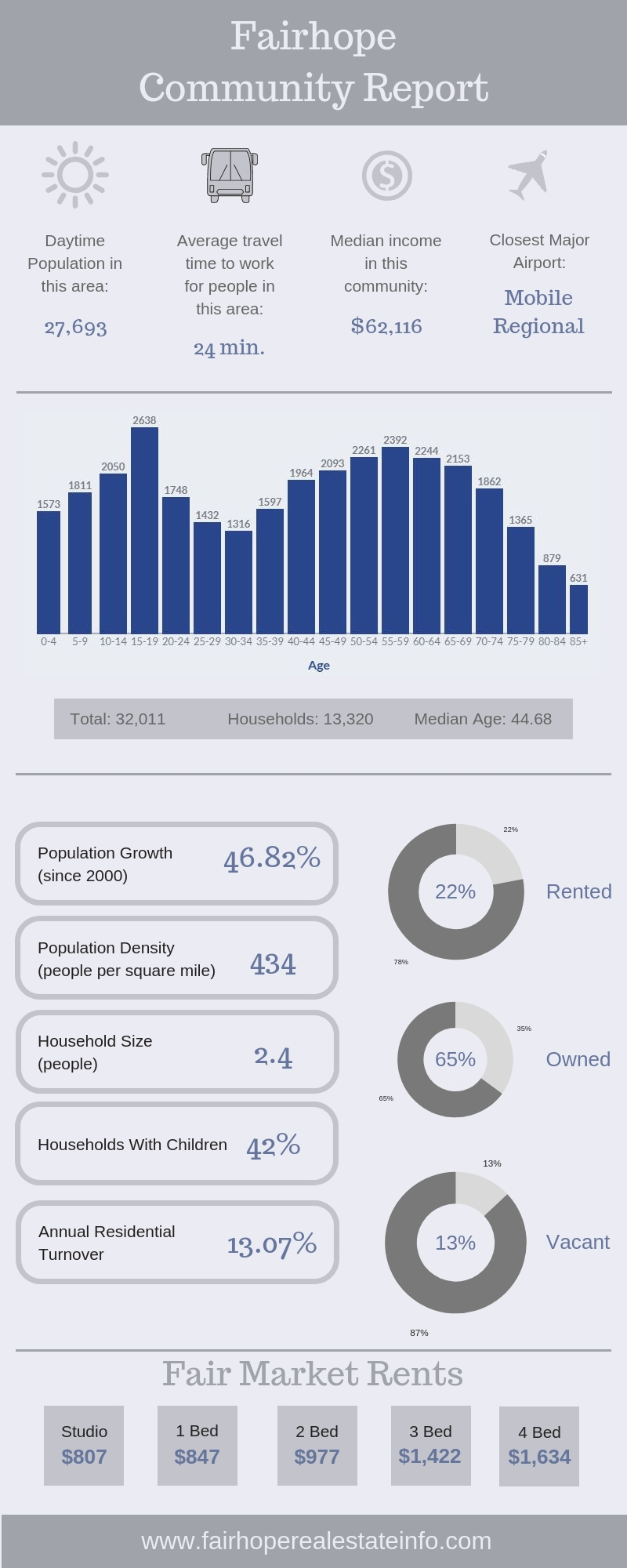 Would You Like to Learn More About Rock Creek?
Thank you for taking the time to read this article about beautiful Rock Creek. This lovely community sure has a lot to offer! Please reach out to me if you have any interest in buying a home in Rock or if you would just like addition information. I can get you information about properties that have sold, advice on pricing, and other information that is not available through the MLS. I would love to work with you.