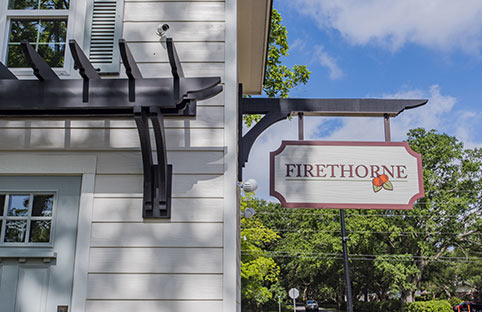 As a Realtor in Fairhope, I represent both buyers and sellers for this impressive neighborhood. Below you're going to find extensive information about Firethorne including neighborhood details, the surrounding area, and community reports for Fairhope. Please be sure to check out the active listings at the bottom of this page.
Firethorne is a new community located in the west/central section of Fairhope that is somewhat rural but yet just a short drive from from the charming downtown area and schools. It's location within the county off of Hwy 181 provides a direct route to the interstate as well as easy access to shopping and restaurants. Also, with this location, you are only about 45 minutes away from the sugar sand beaches of the Gulf of Mexico.
Development just started a few years ago with the first homes becoming available to the public in 2016. Truland Homes and DR Horton are the builders for this community. They both have had tremendous experience building in Baldwin County and have been producing topnotch, quality homes for sale for many years.
See all of the homes that are for sale in Firethorne at the bottom of this page.
Residents will enjoy the many neighborhood amenities (you'll read about those later), family friendly vibe, and the sound construction of these beautiful homes.
Real Estate & Homes for Sale in Firethorne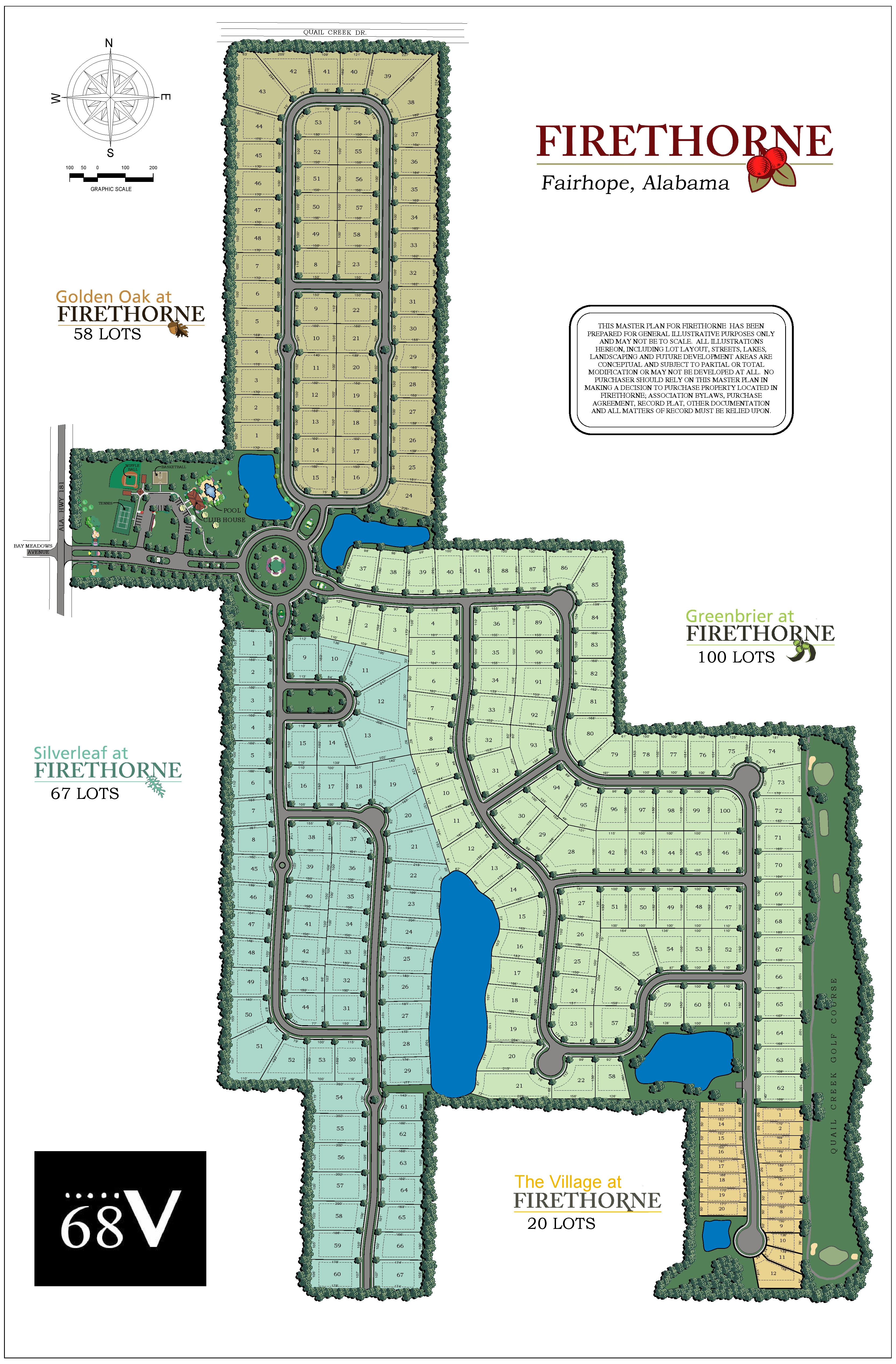 Firethorne will be built out in 4 Phases and when complete, there will be a total of 245 home sites spread out over 143 acres.
Buying a home in Firethorne will give you the opportunity to own high quality craftsmanship built to Gold Certified Standards. Both of the builders in this community put out a great product and build to these standards.
So what are Gold Certified Standards?
This level of certification exceeds all levels of windstorm building codes.
The main structure will have a "Continuous Load Path"
Windows and doors are pressure rated
Chimneys are anchored well into the structure of the roof.
Owners with these standards typically save a great deal of money on the home owner's insurance.
What should you expect to see in a Firethorne home? There are many different floor plans between the two builders to choose from giving home buyers plenty of options to best fit their family needs. Currently in the neighborhood there is a fairly balanced mix of 1 and 2 story homes. However, if you don't find a home that is already built that's perfect for you, you can of course choose whatever floor plan that you like. There are plenty of lots that are available at this time.
All of these homes are spacious with either 4 or 5 bedrooms.
Here are the typical features that you may see in your new Firethorne home:
Open floor plans
Tall ceilings
Large kitchen islands
Stainless Steel appliances
Crown molding
Quality cabinetry
Plank hardwood floors
Built-in oven and microwave
Tank-less water heater
Mudroom and bench off the garage
Irrigation system
Large master closets with built-in shelving
and much more
If you are going to build your home from scratch you of course have many different options to choose from in order to personalize your space according to your needs.
Let's look at the real estate market conditions for the last 90 days in Firethorne.....
Market Report for Firethorne:
| | | | |
| --- | --- | --- | --- |
| Homes Sold | Ave. Selling Price | Ave. Square Feet | Price Per Foot |
| 6 | $321,489 | 2,748 | $117 |
As your Fairhope Realtor, I always have my head in the numbers. I'm analyzing neighborhoods, finding out why homes are selling, and finding out why they're not. The figures above are from the real estate stats over the last few months. They give you a real good idea of what you can expect to buy with your money.
From these 6 homes that sold, the largest has 3,113 square feet and sold for $357,470. The smallest has 2,495 square feet and sold for $295,500.
If you are in the market for a new construction home between $300,000 and $500,000, you should definitely look into to this community. Call me!
See All Homes That Are For Sale in Firethorne Below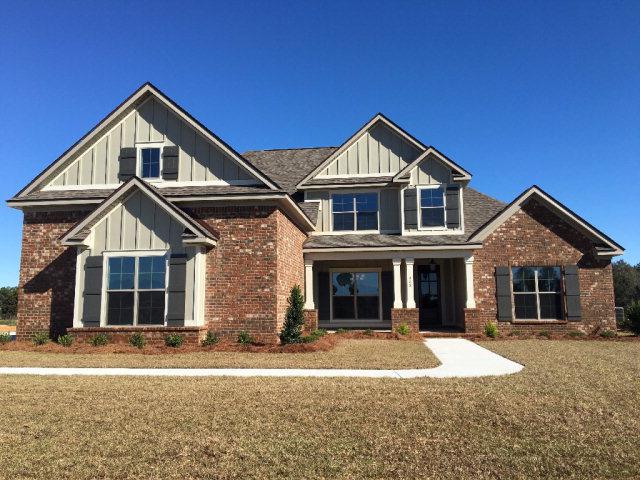 Firethorne Amenities
Residents of this peaceful community will enjoy a quite impressive amenity package that includes:
Relaxing spa-like pool area
Children's play ground
BBQ grilling area
Clubhouse
Whiffle Ball Field
Tennis court
Basketball court
HOA fees are just $41/month that covers unlimited use and upkeep of these features.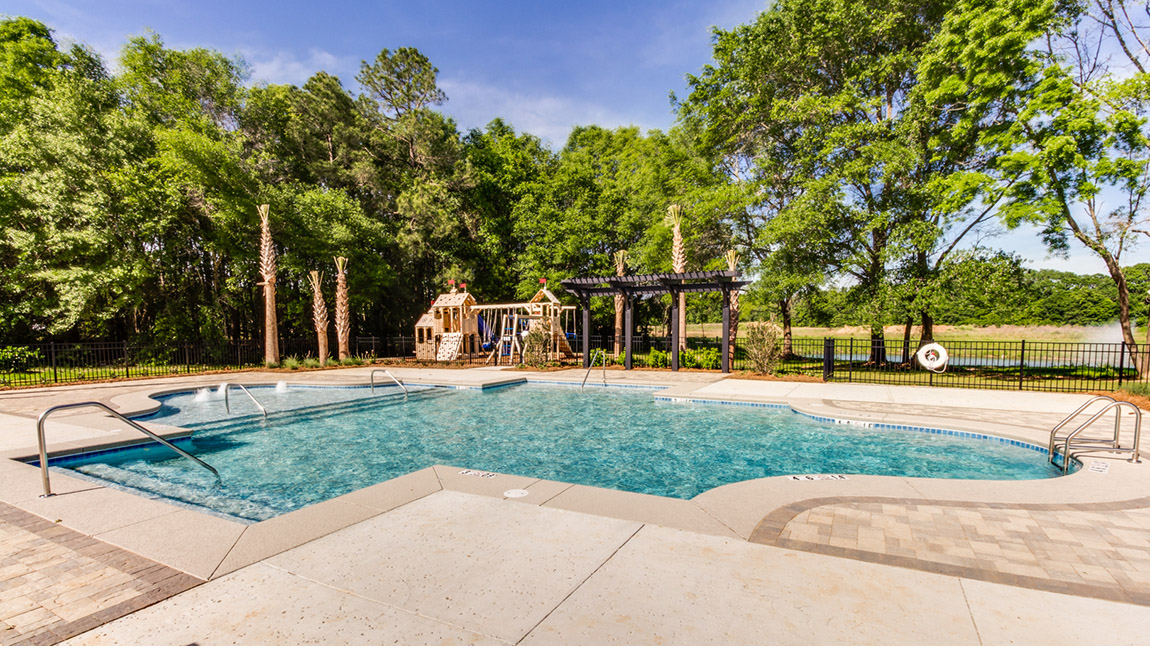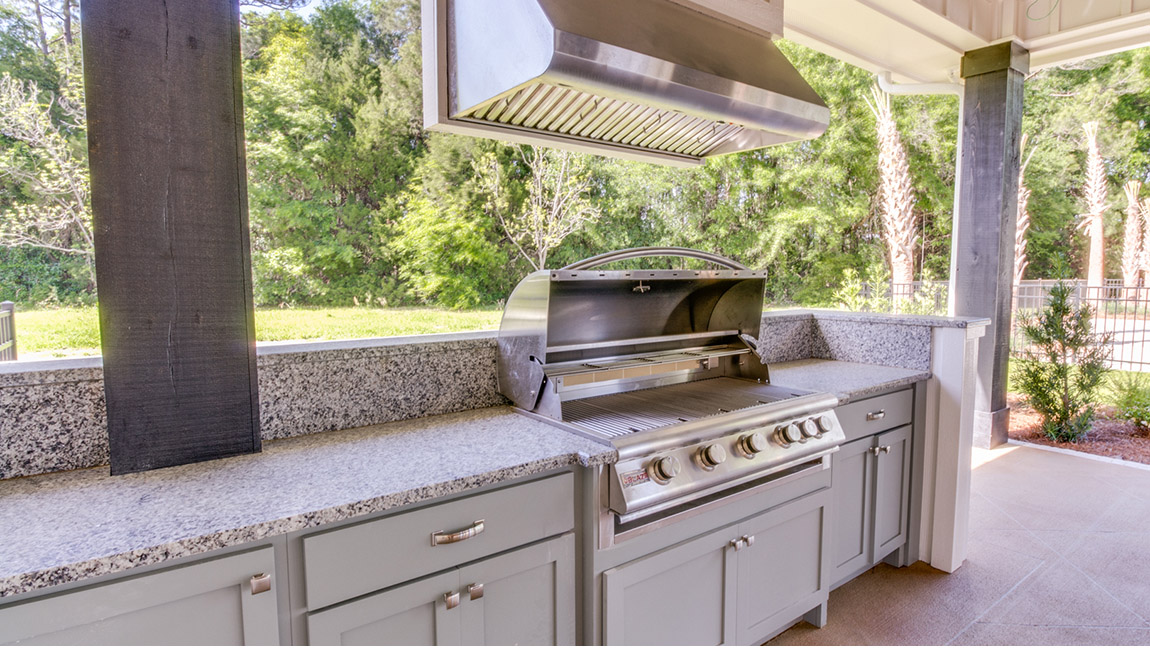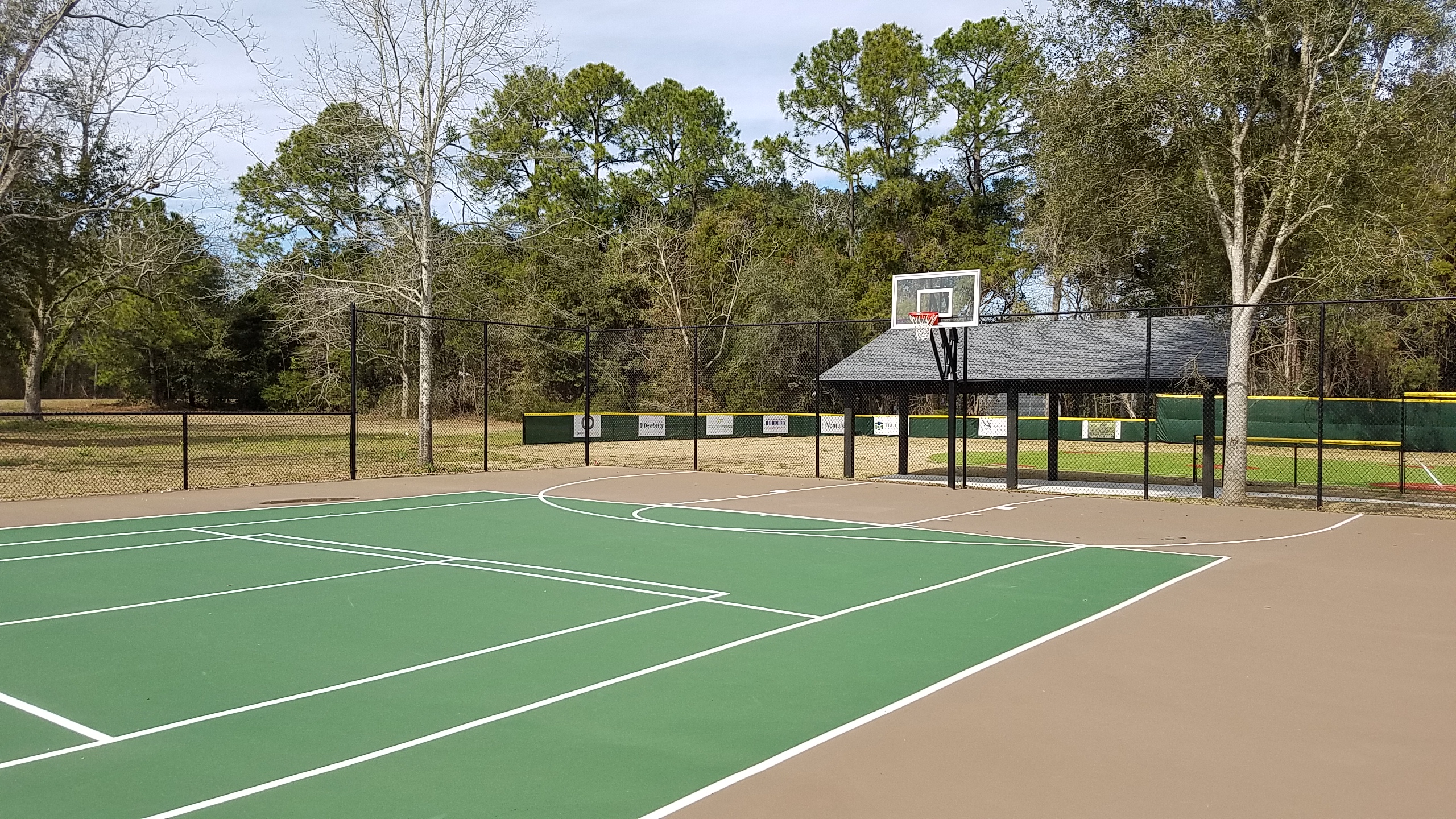 Living in Firethorne
While living in this vibrant and family friendly neighborhood, you'll not only have a lot of activities at home but Fairhope offers a plethora of things to do within minutes away.
Shopping & Restaurants
The quaint and charming Downtown Fairhope is only 4.1 miles away from the front of the neighborhood so culture, shopping, and good eating is just a short drive away. Whether it's getting an ice cream cone, taking in a live concert, or just people watching, downtown is fabulous (which is why it's been featured in numerous magazines from all over the country).
Here are just a few shopping and dining options that are just a few miles away from Firethorne: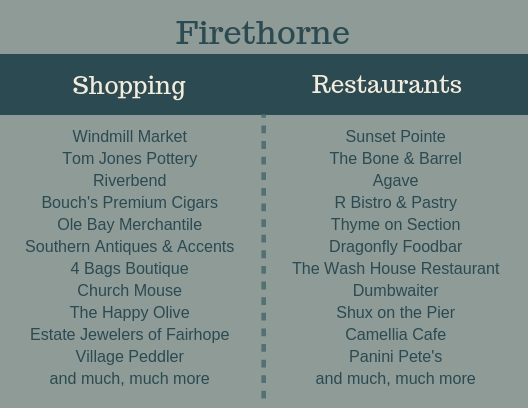 The image above is just a quick sampling of what's available in Fairhope and there is so much to explore....
Here are some other notable locations that are near Firethorne:
Walmart - 1.1 mile
Thomas Hospital - 3 miles
Fairhope Pier - 4.7 miles
Greer's Grocery - 3.9 miles
The Coffee Loft - 4.6 miles
Schools
The Fairhope High and Middle School are some of the highest rated schools in the area and they are just about 3 miles away from Firethorne.
Activities & Things to Do
Fairhope caters to those who love the outdoors and enjoy culture and the arts. Here's a snapshot of just a few....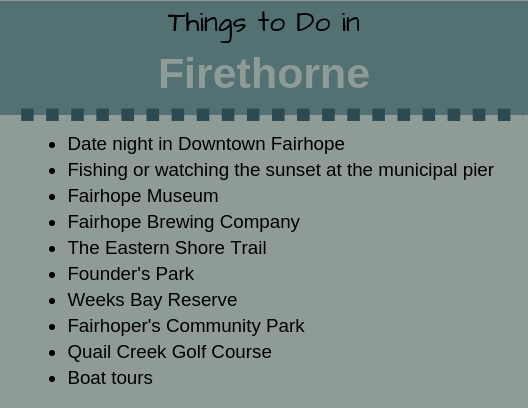 See All Firethorne Homes for Sale Below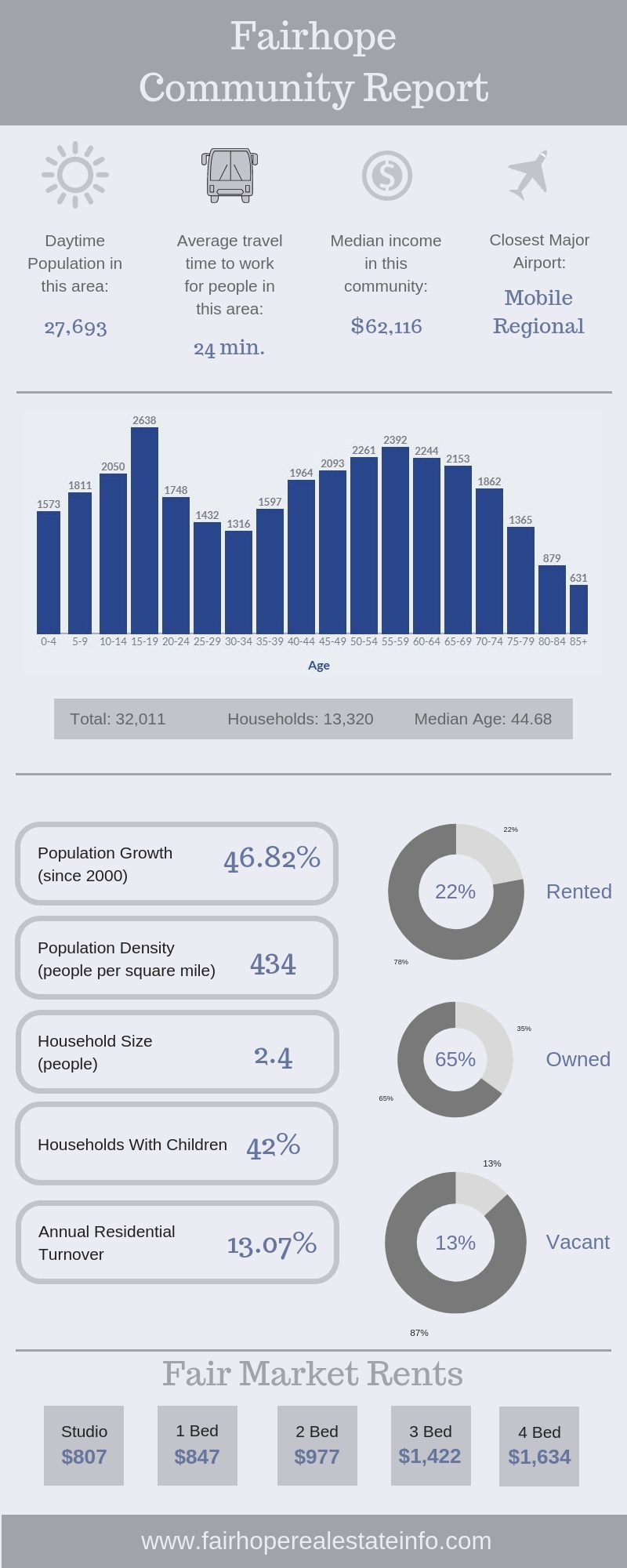 Want to Learn More About Firethorne?
Does this neighborhood sound interesting? Want more? Please contact me if you have any interest or if you would like to see these homes in person.
Always remember that the agent who works in the model homes of new construction sites works for the seller/builder. They don't work for you or look out for your best interests. You need a good buyer's agent and that would be me. Call today or send me an email. Put me to work!