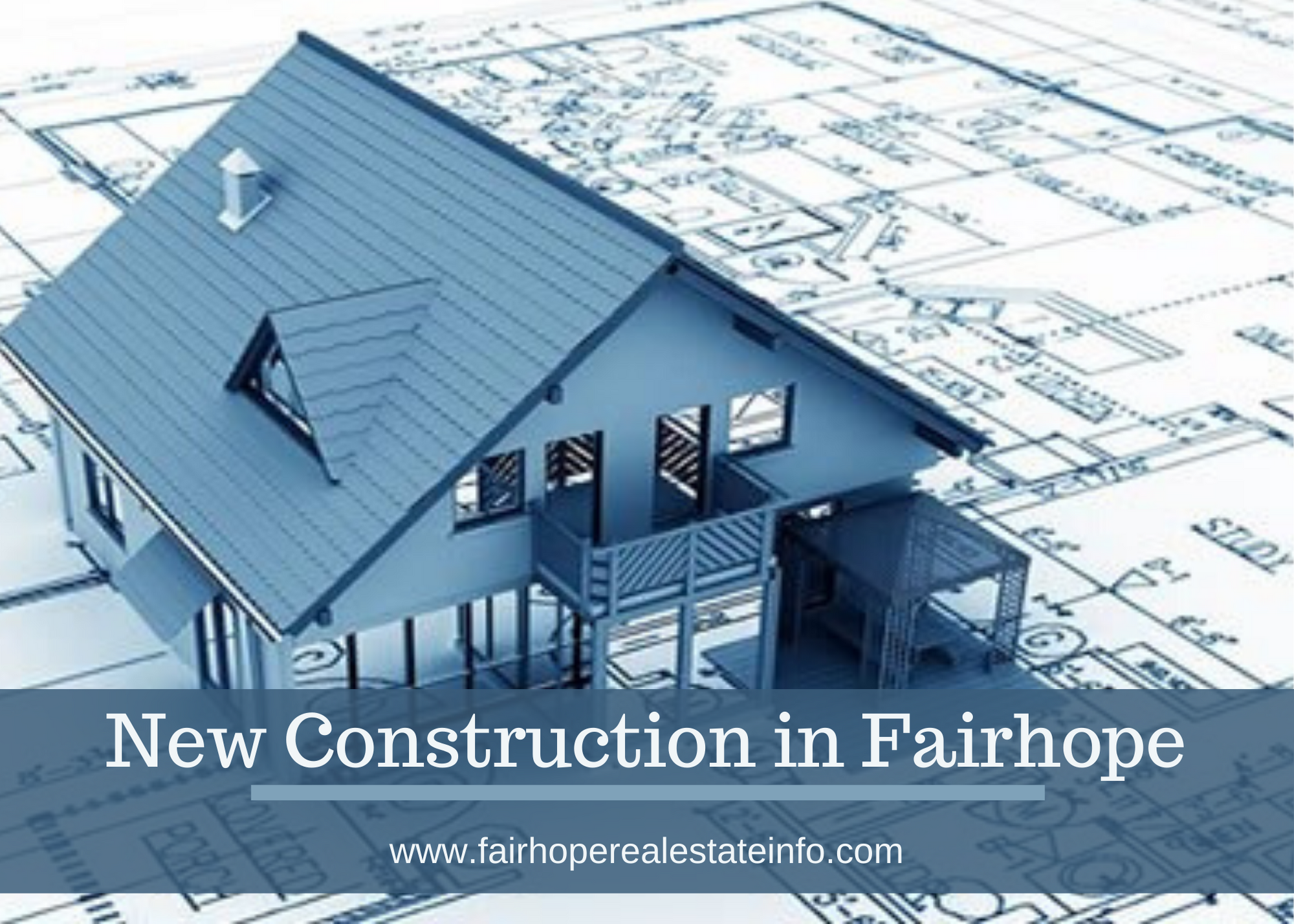 As we all know, the new construction real estate market is booming in all of Baldwin County and Fairhope is definitely showing strong numbers. If you're in the market for buying a brand new home in this beautiful town, here is your…..
New Construction Overview for Fairhope – November 2019

New Construction That's on the Market Now
Brand new homes in Fairhope are selling strong on a consistent basis. From Point Clear to the more rural areas of town, you're sure to see new homes being completed.
As of this date, there are 74 new construction homes for sale in Fairhope. Click the last link to take a look at what's on the market. The criteria that's used is for homes that were built in 2019 which doesn't include 2018 properties or those that are due to be completed in 2020. The most expensive home is for sale at $849,900 and the least expensive cost $216,095. Believe it or not, you can buy brand new in Fairhope for just over $200,000.
The average square feet is 2,489 and the average sales price is $449,138. The average price per square foot is $181.
Fairhope Neighborhoods with New Construction:
SEARCH ALL HOMES FOR SALE IN FAIRHOPE BY PRICE
$100,000 to $200,000 – $200,000 to $300,000 – $300,000 to $400,000
$400,000 to $500,000 – $500,000 to $600,000 – $600,000 to $1,000,000
Fairhope New Construction That Has Sold
As you can see from the infographic above, 15 of the 80 homes that have sold in the last 30 days in Fairhope were new construction. Here are the specific statistics that go along with those 15 properties:
Highest price – $680,000
Lowest price – $269,140
Largest home – 3,313 square feet
Smallest home – 1,679 square feet
Average square feet – 2,390
Price per foot – $189
Listing to selling price ratio – 99%
Days on the market – 75
If you need more information on any of these neighborhoods or properties, please get in touch with me. I'll make sure that you have everything you need as well as meet you for a private tour.
Jeff Nelson
IXL Real Estate – Eastern Shore
251-654-2523
jeff@livegulfshoreslocal.com