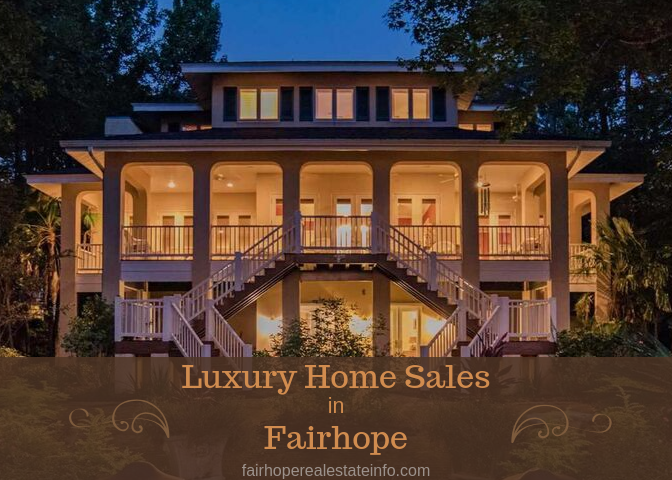 As many of you know, Fairhope is one gem of a town in Baldwin County and attracts home buyers from all over the country. Although there are home prices here for all budgets, the luxury home market is strong in Fairhope. Whether you want to own on the bay, among the 100 year old oak trees, or on a championship golf course, Fairhope provides the perfect backdrop for your next purchase.
Here you'll find all of the latest activity in the real estate market for properties in Fairhope that are at least $500,000. For the purposes of this article, I'll refer to these homes and condos as "luxury".
Luxury Home Sales in Fairhope Real Estate Update – September 2019
Homes and Condos That Are on the Market
As of the day of this writing, there are 165 single family homes and condos for sale that are over $500,000. Visit this link to see everything that is available.
Here are the facts:
165 for sale
Highest price – $4,900,000
Lowest price – $500,000
Average price – $868,860
Average square feet – 3,419
Price per square foot – $276
Days on the market – 163
With the nature of these properties and Fairhope, there are many homes in this price range that don't fall under a particular neighborhood. However, here are a few featured neighborhoods in Fairhope where you'll find luxury properties: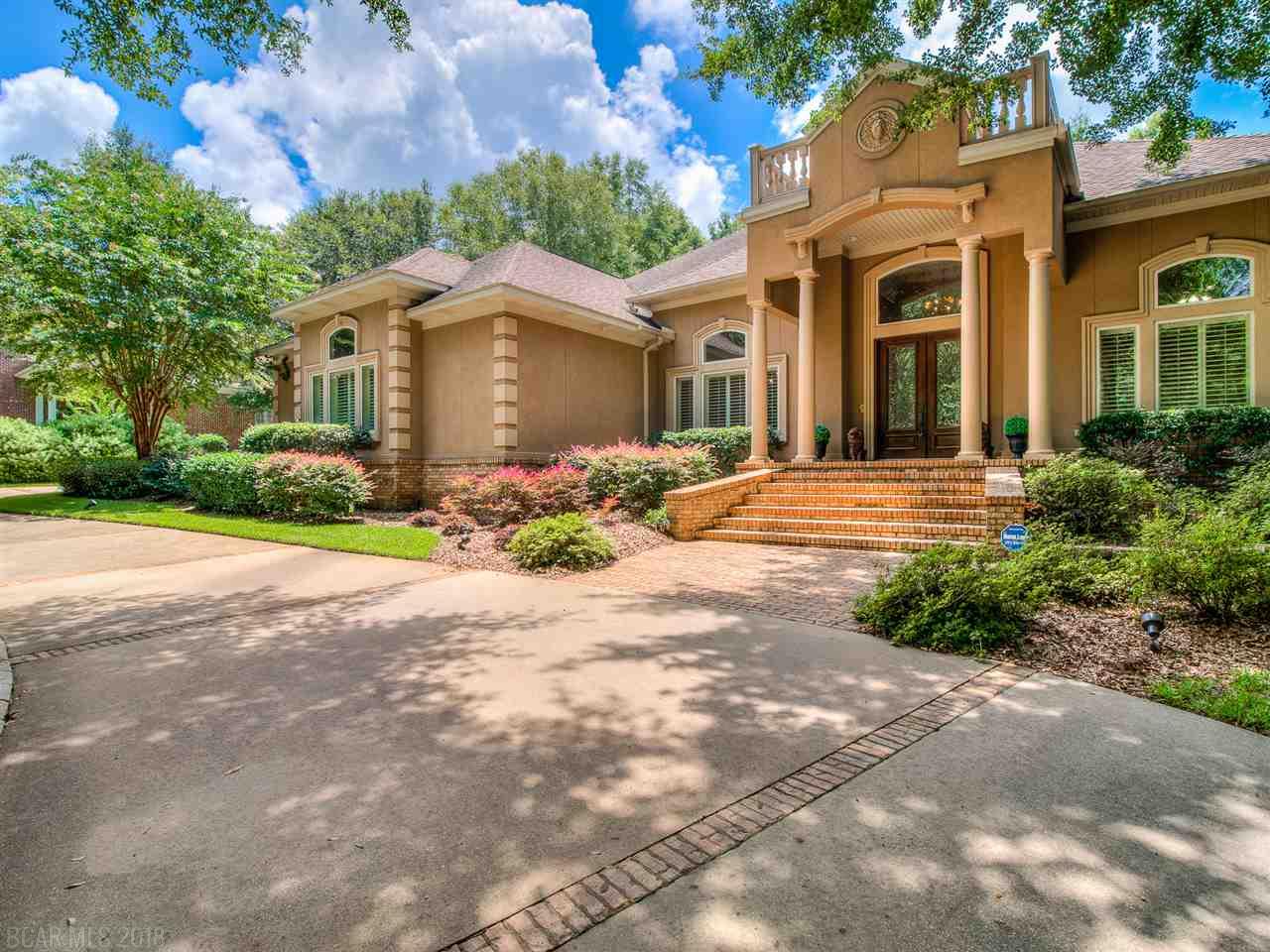 Luxury Fairhope Homes That Sold in September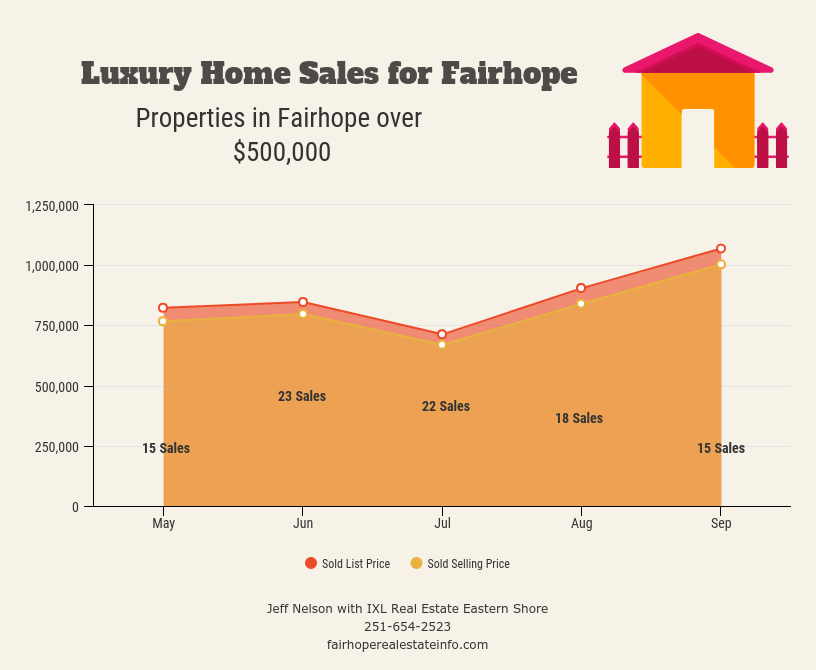 There were 15 homes or condos that sold in Fairhope last month that were over $500,000 (not too bad for a relatively small town).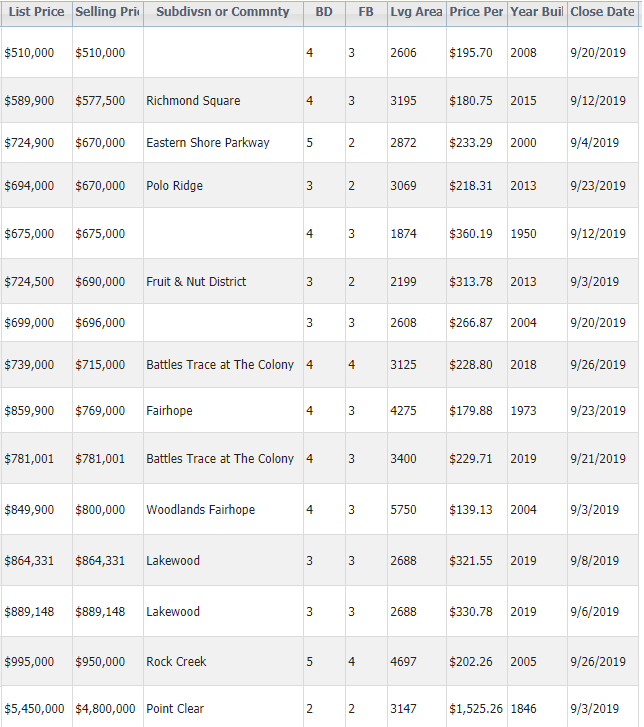 Here's how the numbers worked out:
15 sold
Highest price sold – $4,800,000
Lowest price sold – $510,000
Average square feet – 3,213
Average price per square foot – $328
Days on the market – 107
If you are considering a purchase of a luxury home in Fairhope, please reach out to me for information on a property or to schedule a tour.