Isn't it interesting that the room that demands having the most necessities is the smallest in the house? Let's see, you have of course the toilet, shower, and sink but how about all of the other stuff that you can't do without.
Most of us can't blow out a wall in order to make our small bathroom bigger so here are some tips to maximize what you do have.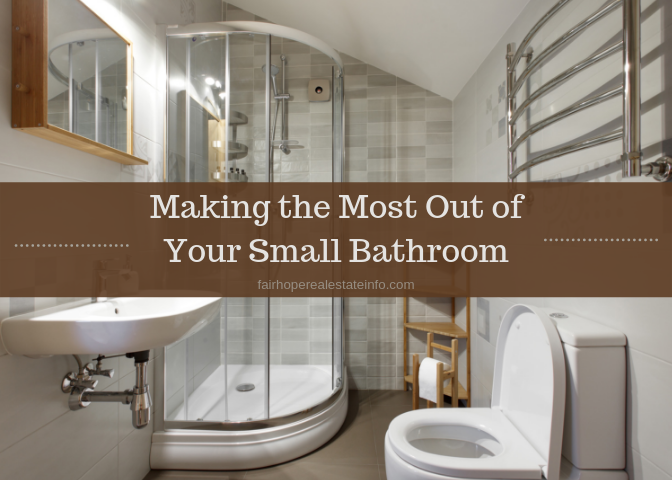 Conceptual Space for Small Bathrooms
Mirror – A larger mirror in a tight bathroom will give the illusion of more space. You can also place mirrors on walls opposite of each other. Any reflective surface other than mirrors will reflect light and color.
Light Color Walls – There's nothing that will make a small bathroom even smaller than dark walls. Keep neutral, light tones in mind for the walls and ceiling while adding dark accents as a splash of color.
Natural Light – It may not be possible for you but having or installing a larger window, glass block, or a skylight will do wonders for brightening up your small space.
Lose the Vanity – Take advantage of the other space saving tips here and you'll be able to get rid of the bulky vanity that's taking up space in your small bathroom. You can switch it out for a pedestal or wall-mounted sink.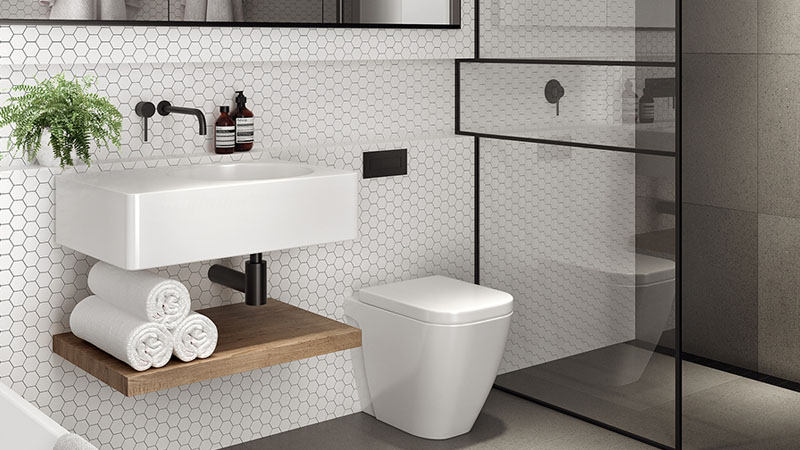 Horizontal Space for a Small Bathroom
Organization is the key to the whole process. Try these ideas for the flat surfaces in your space.
Use Two Shower Rods – There's no cardinal rule that says you can only have one rod. Place the second rod opposite of the curtain rod next to the wall. Wallah! Use some hooks and caddies and you have more usable space.
Enhance the Vanity – If you don't want to replace your vanity with a pedestal sink, go to your local home improvement store to find sliding shelves to install. A lazy-susan may even be a great choice to help you access the back of the cabinet.
Trays & Baskets – With all of the stuff that's easily accumulated in the bathroom, having a way to organize it all is crucial to maximizing your space. We found a clear, mult-tiered, step style shelf that works great on the bathroom counter.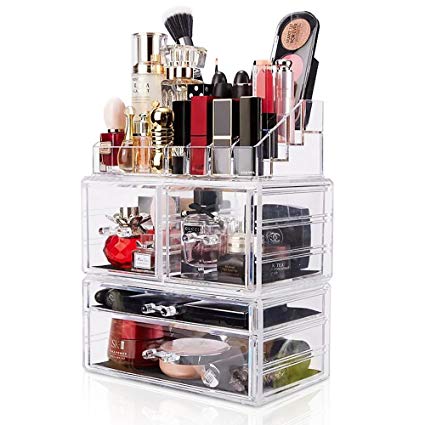 Vertical Space for a Small Bathroom
You probably have the most options for maximizing space with doing so vertically.
Under the Sink Storage – Whether you have a pedestal sink or vanity, you can find a multi-leveled basket or shelf system that can give you more bang for your buck with space.
Bathroom Rack System – This small rack of shelves is perfect for adding over the toilet to give you a little more room on your counters, maximizing space.
Magnetic Strips – Have you ever seen the magnets on the wall that chefs use to store their knives? This is the same idea and great way to keep your metallic objects in close reach.
Medicine Cabinet – Medicine cabinets were a big hit for decades but they have seemed to go away with modern home design. You can now get them with a lot more style and they will give you a ton of storage.
Narrow Cart – There are plenty of bathrooms that have unused space between the sink and the wall. Think bar cart or any other narrow cart that would fit giving you room for towels, hair dryer, toilet paper rolls, etc.
Door – A lot of people do this already but you could buy hooks for the door or even install a small shelf system on the back. This works well with cabinet doors too.
Pegboard – Here's one you probably haven't thought of! You can buy the typical pegboard that you see in some garages or you can go over to IKEA for a more stylish option. Your storage possibilities could be endless.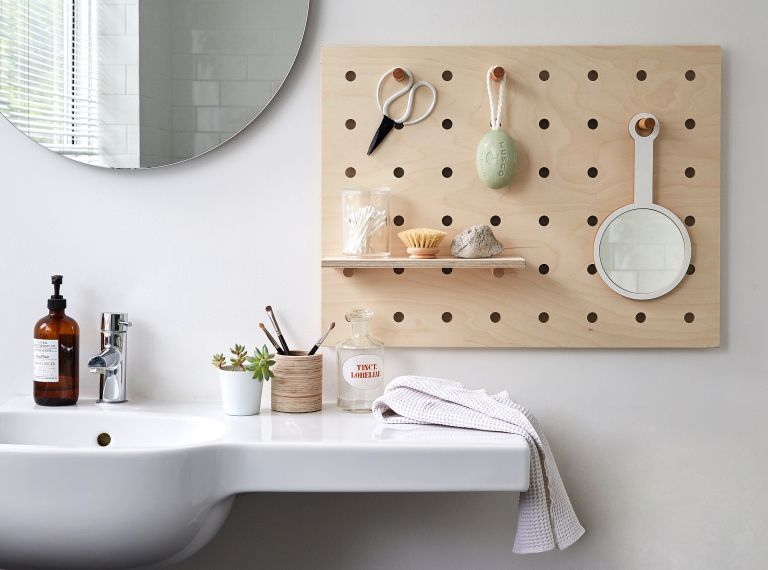 If you put your mind to it, there are many ways to make the most out of your small bathroom.
Additional Resources for Small Bathrooms: