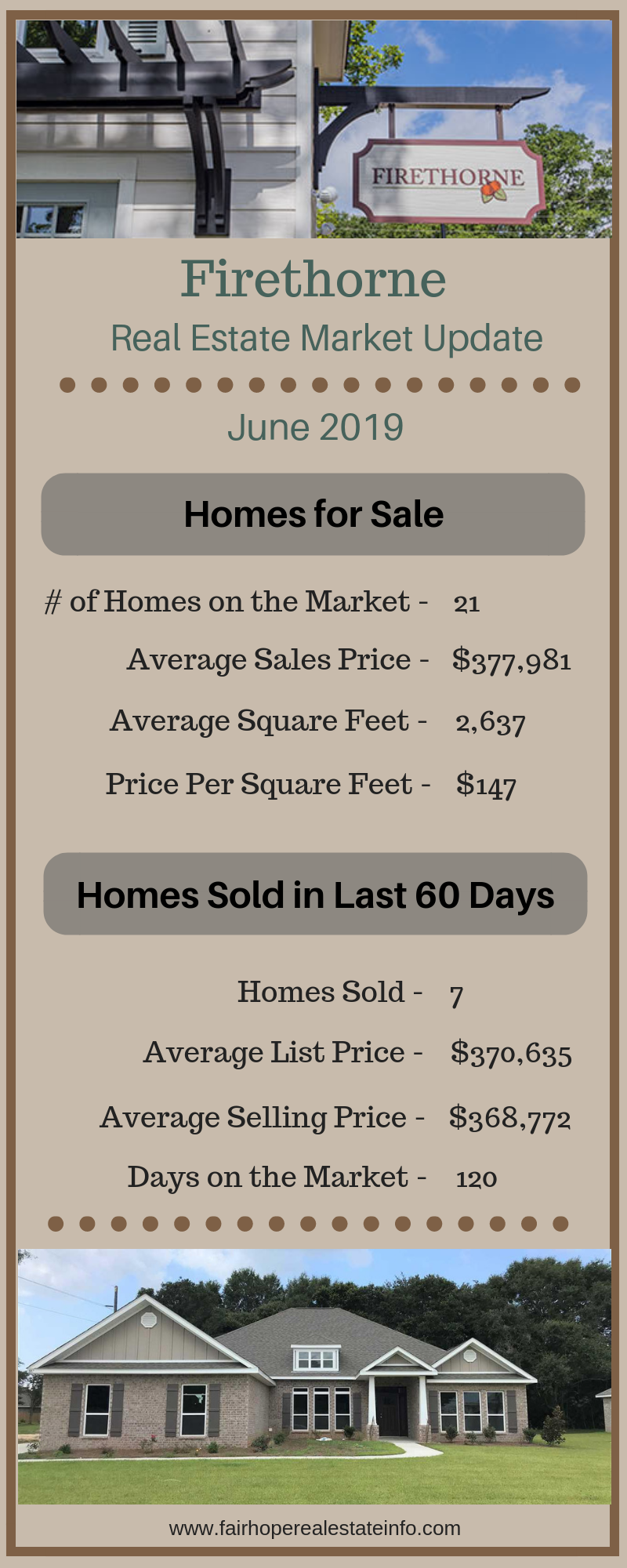 Firethorne Real Estate Market Update for June 2019
The real estate market in Fairhope is strong and Firethorne is one of its star neighborhoods. Firethorne is located right in the middle of Fairhope in a more rural section of the city, however, you are still a quick drive to everything that you need.
The very first home in this lovely neighborhood was constructed just a few years ago but there has been a lot of growth and much more to come. When the subdivision is complete there will be 247 homes spread out over 132 acres of prime Fairhope land.
Homes for Sale in Firethorne
Yes, there are 21 homes that are currently on the market in Firethorne but this neighborhood is fairly large already and in demand. The largest home offers 3,172 square feet and is priced at $479,000. The smallest home is for sale at $279,000 and has 2,355 square feet.
The majority of the homes that are on the market here were built in 2018 or later. Homes are priced at an average of $147 per square foot and have been on the market for an average of 120 days.
The amount of time that these homes have been on the market is largely due to the fact that these homes are new construction for the most part. They have to be built.
Homes Sold in Firethorne
The real estate market in this neighborhood has obviously been very busy with 7 home closings in the last 60 days.
The largest home had 5 bedrooms and 3,100 square feet, selling for $420,000. The smallest had 2,496 square feet and sold for $314,900. The listing to selling price ratio in Firethorne is 99% which means this neighborhood is nearly in a balanced market. On average, buyers are only able to negotiate 1% of the list price.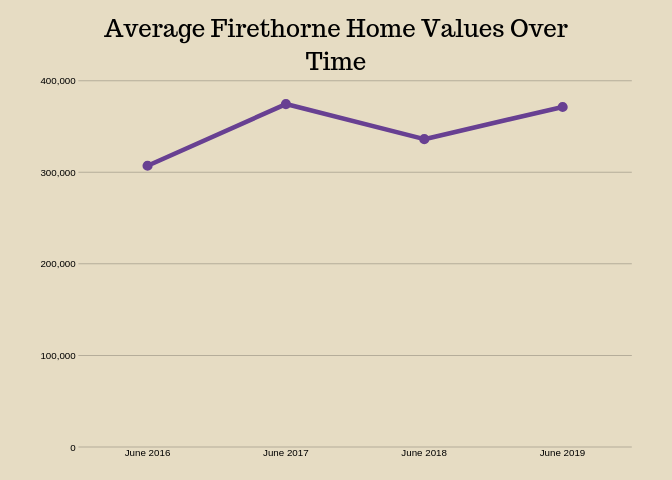 For much more information about this neighborhood, please visit the main real estate site, Homes for Sale in Firethorne.
Have you been thinking about buying a home in Fairhope? If so, you should consider this impressive neighborhood. Please contact me if you need more information or if you would like a private tour.
Jeff Nelson
IXL Real Estate – Eastern Shore
251-654-2523
jeff@livegulfshoreslocal.com
SEARCH ALL HOMES FOR SALE IN Fairhope BY PRICE
$100,000 to $200,000 – $200,000 to $300,000 – $300,000 to $400,000
$400,000 to $500,000 – $500,000 to $600,000 – $600,000 to $1,000,000