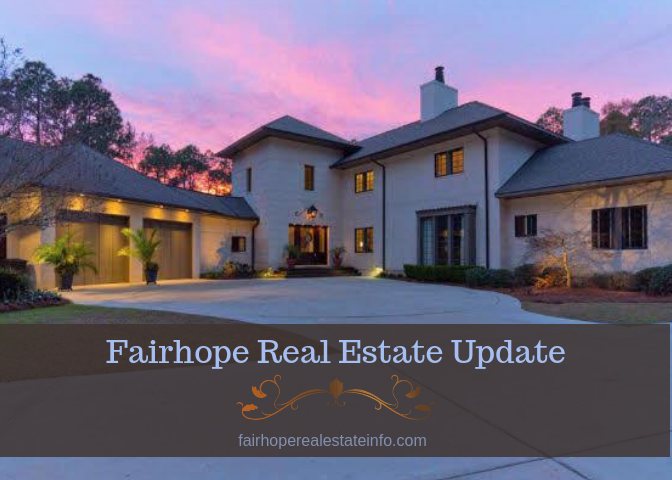 As you will see below, the Fairhope real estate market is going strong even in the very beginning of the buying season. There is a good mix of sales for pre-existing homes as well as new construction at all different price points.
Each month, you will find the stats for homes that are on the market and those that have sold in the previous month right here on this site. If you are wanting to buy a Fairhope home, you will be able to detect from this information what kind of market that we're in which will help you with your offer. This info is also great for sellers because you'll be able to see the pulse of the buying market in Fairhope.
So, here is your……
Fairhope Real Estate Update for April 2019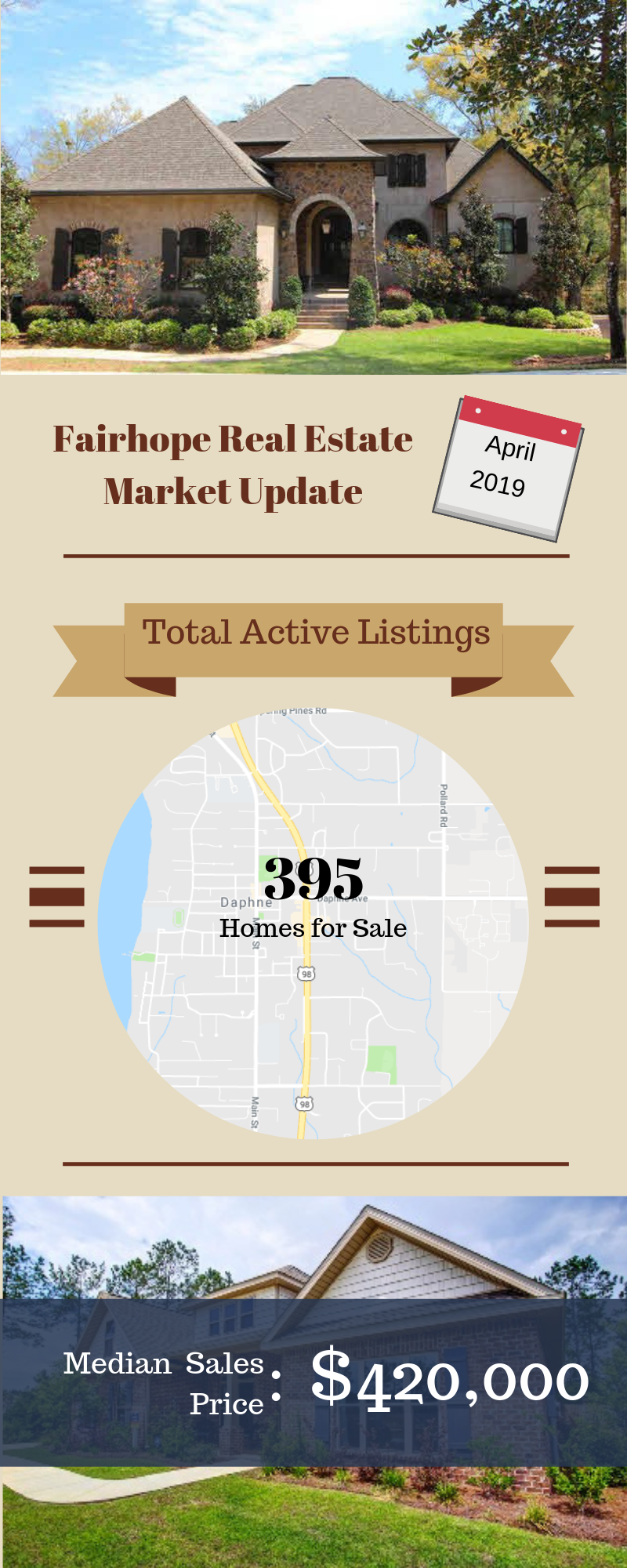 395 homes for sale
Median list price – $420,000
Price per square foot – $161
Days on the market – 112
House Size – 2,592 square feet
We locals already know how special Fairhope is and there are plenty of others who are finding out for themselves. In Fairhope you will find a wide diversity of style, prices, and age of homes. To give you an idea, of the 395 properties that are for sale, 180 were built prior to the year 2000, 85 were built between 2000 and 2010, and 130 were built between 2010 to the present.
SEARCH ALL HOMES FOR SALE IN FOLEY BY PRICE
$100,000 to $200,000 – $200,000 to $300,000 – $300,000 to $400,000
$400,000 to $500,000 – $500,000 to $600,000 – $600,000 to $1,000,000
The most expensive home as of today is listed at $5,999,000 and the least expensive is $89,500.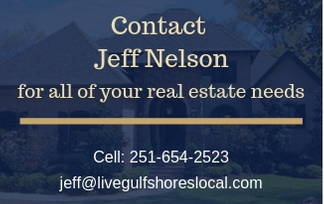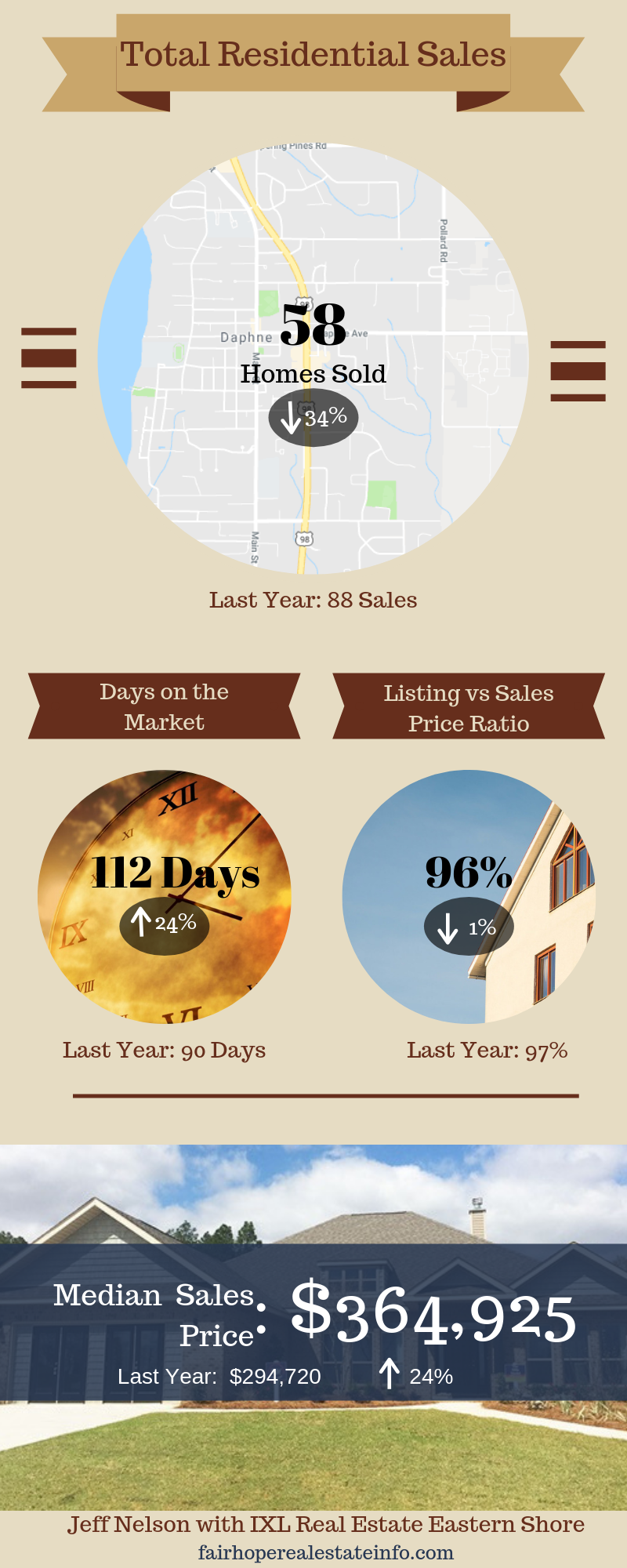 58 homes were sold in April
Average list price – $417,578
Average selling price – $399,992
Median selling price – $364,925
Selling to listing ratio – 96%
Average days on the market – 112
Price per square foot – $162
Average square feet of homes sold – 2,515
With nearly 2 closings every day in April, you can see that Fairhope is in high demand. Don't forget that this town doesn't have a huge population.
The most expensive home sold at $1,100,000 and the least expensive home closed at $170,000.
Although we are seeing a drastic increase in the median selling price for April, we are still in a slight buyer's market with buyers realizing an average of 4% off of the list price.
If you are thinking about buying or selling a home in beautiful Fairhope, please read the Fairhope Real Estate Guide and give me a call.