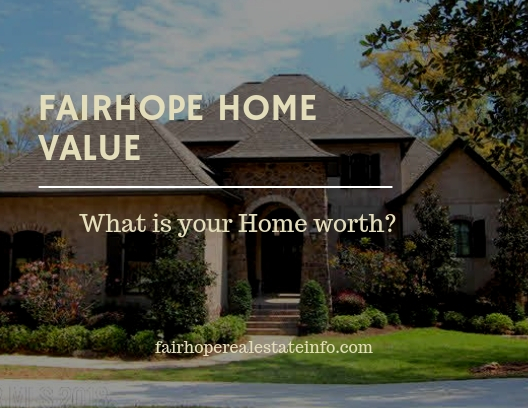 Do you own a home in Fairhope and want to sell? Although the Fairhope real estate market is one of the most desirable places to live in Baldwin County, your property runs the risk of going stale on the market if it's priced incorrectly.
The most important factor in having a successful real estate sale is pricing your home right from the start so establishing the value is key. Below you're going to find a fantastic tool to do just that.
By filling out just two areas in this form, you will know instantly what the general value of your property is according to recent sales in your area.
You'll see:
The lowest price paid
The highest price paid
The average home value
Following these figures, you'll also see the Fairhope homes that sold in your area including their address, selling price, square feet, and the date sold.
What a great tool to have at your disposal and you'll have the results in seconds. Of course, this is a general home value. To really pinpoint a strong listing price, I'll need to discover the attributes of your property that could greatly effect the outcome of your sale. I'll need to take into account any upgrades, neighborhood amenities, waterfront, acreage, etc.
You may be wanting to sell or refinance. You may just be curious. In any case, feel free to use this tool at your convenience. If you are wanting to sell, please reach out to me for a more detailed report and to find out what I will do to put a sold sign in your front yard.
I have over 13 years experience selling homes and would love to talk with you more about your real estate needs.