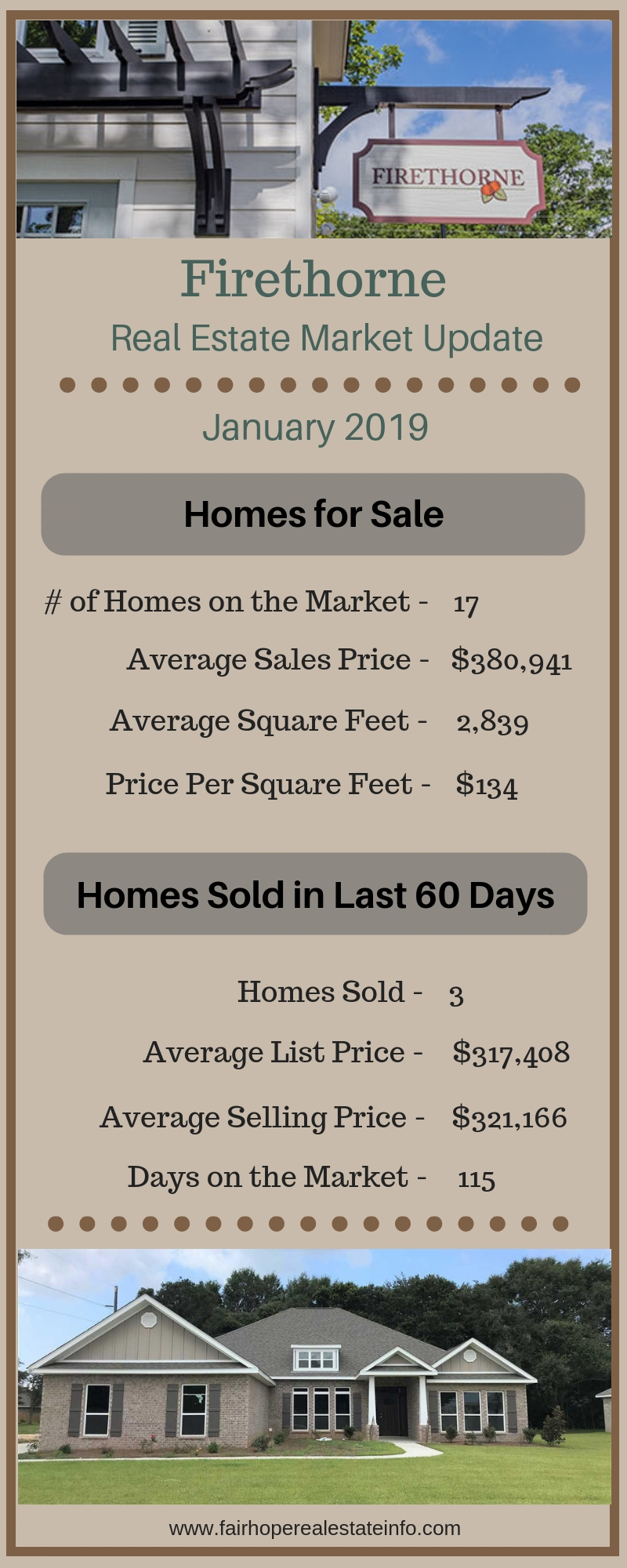 Firethorne is one of the hottest neighborhoods in Fairhope for new construction and its continuing to attract new home buyers. Because of this, I want to provide you with the current real estate market updates for Firethorne each and every month.
You'll get posted with information about the current market in the neighborhood as well as the real estate activity over the last couple of months.
If the numbers and the area appeal to you, please get in touch with me. I'm eager to hear about your real estate needs.
Homes for Sale in Firethorne
This is a new development so it's not surprising to see that there are 17 homes for sale. You're going to find properties that are at various points of construction. Some will be move-in ready, some will be ready by the time you would close, and others will just be breaking ground.
There are many different floor plans to chose from in Firethorne which include 3, 4, and 5 bedroom options.
The smallest home offers 2,355 square feet with 4 bedrooms and 2 full baths. The largest "monster" has 3,616 square feet with 5 bedrooms and 3 full baths.
Prices at the moment range from around $300,000 to about $510,000 at an average of $134 per square foot.
Homes That Have Sold in the Last 60 Days
Of the 3 homes that sold in the last couple of months, the largest had 2,950 square feet and sold for $356,525. The smallest property featured 2,495 square feet and sold for $295,500.
The average price per square foot for these properties was $115 with a 101% listing to selling price ratio. So, this tells us that Firethorne is in a bit of a seller's market which means that buyers are paying on average 1% over asking price. I would like to note though that these are new construction homes so upgrades need to be taken into account. As a whole, Fairhope is still in a buyer's market.
The "Days on the Market" is high but don't forget, these homes have to be built so that accounts for the time.
Well there you have it, the second installment of the Firethorne Real Estate Market Report. Please check back next month for the new stats.
To view all of the current homes that are for sale in Firethorne, please follow this link. You'll find neighborhood information, active listings, and photos. If you're considering a purchase in Fairhope, please call or email me today!