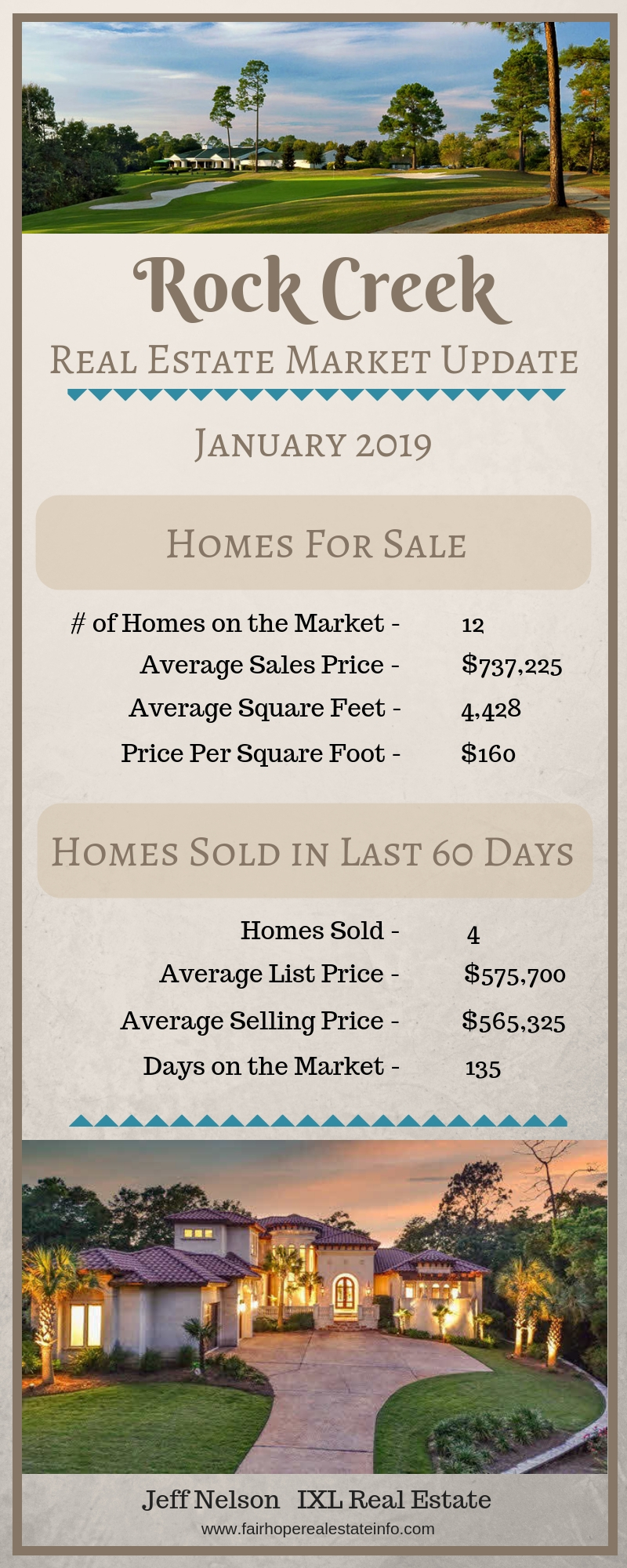 Welcome to your monthly real estate update for Rock Creek! Every month you'll find out what the market conditions are like in Rock Creek including stats for homes that are for sale and sold.
This is great information for both buyers and sellers alike.
Homes for Sale in Rock Creek
Rock Creek offers custom built homes of all shapes, sizes, and styles. One constant theme that you'll see is the real pride of ownership among the residents. Right now there are 12 homes for sale between $279,900 and $1,495,000. The largest home has 7,080 square feet and the smallest has 2,011 square feet.
Of course these stats reflect what's on the market at the time of this writing so be sure to go to the link below for updated listings.
Sold Homes in Rock Creek (Last 60 Days)
There were 4 closings in the last couple of months in Rock Creek especially when you consider that the average selling price was $565,325.
The largest of these homes featured 5,000 square and sold for $960,000. The smallest offered 2,921 square feet and sold for $409,000. The average square feet of the 4 properties is 3,633 square feet and sold at an average of $151 per foot.
For extensive information about Rock Creek and to see all of the current homes for sale in this great community, please visit this page for Rock Creek Real Estate.
I'm a Fairhope Realtor and would love to work with you! If you are thinking about buying or selling a home in this area, please reach out to me from the information below. Let' talk about your property, marketing conditions, and what I can do for you.